I've quit Bitshares for 2 years...why am I back?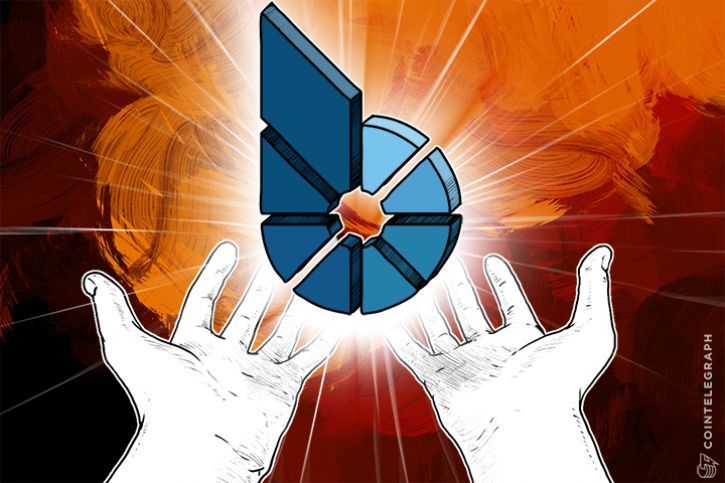 Backstory
Me and Bitshares go way back. It was love at first sight. Oh yes, 3 years ago, while I was listening to one of Dan Larimer first keynote speech, I decided that it was the kind of project I would like to get involved in and I bought bitshares even before owning bitcoins.
Needless to say that ever since I've joined bitshares it has been a loooong bear market. The investment didn't pan out...Yet, I am still amaze at how people just keep having faith in the technology and have kept plowing and improving the code.
Then Came STEEM...
After 2 years, I came to the conclusion that even though the technology was amazing that the market wasn't looking for a decentralized cryptocurrency exchange. A year went by and then some old friends from bitsharestalk forum told me about this brand new thing called STEEM. I was skeptical at first, in February 2016, because I couldn't even register to the website without jumping through so many hoops that it reminds me of shadow deals in back alleys of the China Town in Montreal.
When the registration process improved around May, I joined and caught the vision. I knew this things was going to be YUGE. The rest is history.
Why Am I Back On The Bitshares Train?
Basically this...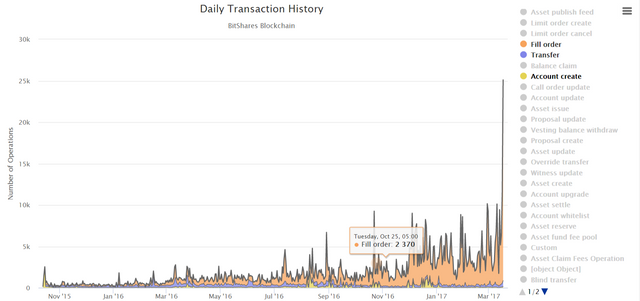 Source: CryptoFresh
Since we are talking about an exchange running on a blockchain, the success of the platform is intimately linked to the amount of liquidity and transactions occurring on the network. Of course, bitshares is much more than that but right now it's the primary option. Everytime a transaction is filled, the DEX(decentralized exchange) is collecting fees in the form of BTS. The more fees are collected, the more valuable the DEX become.
Combine this with the announcement of STEALTH transactions AND the recent stress test showing a capability of process up to 3300 transactions per second...stars seemed to have aligned enough to tell me that right now bitshares is going places.
Conclusion
This is not investment advice and please don't invest money that you can't afford to lose. Have fun, steem on and beware, this is cryptoland...anything can happen!
Click here for a list of how-to tutorials (Thanks @ash)
Cheers!