Hertz is now LIVE on the BTS DEX!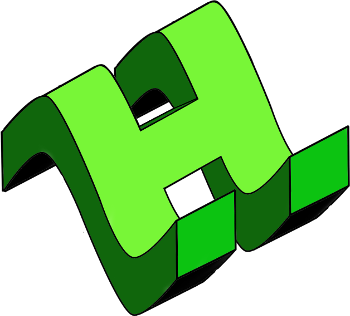 The Hertz ABA is now LIVE on the Bitshares DEX!
If you've not heard of Hertz yet, it's an Algorithm Based Asset (ABA - aka an MPA w/ an algo) readily available on the BTS DEX which is pegged to the USD, backed by BTS and has its price feed modified to oscillate using a sine wave with 14% amplitude and a 28 day period resulting in a settlement price range fluctuations between $0.86 and $1.14 depending on the current cycle position.
We previously had a minimum price feed count of 10 before activation, however this was reduced to 7 in order to activate now. This is justified by 9 active price feed publishers (only 1 inaccurate), other MPA on the BTS DEX using 7 minimum count (USD, HERO, etc..) and ongoing efforts to recruit several more price feed publishers in the near future.
So now that Hertz is activated, anyone can borrow it into existence & trade it on the BTS DEX!
I'm highly interested in your feedback/suggestions, and hope you find the concept of Hertz interesting/worthwhile!
Check out the HERTZ:BTS trading pairs!
Check out the whitepaper!
Actively publishing price feeds
A massive shout out to the following price feed publishers, thanks for supporting Hertz!
wackou, delegate.ihashfury, verbaltech2, roelandp, taconator-witness, blckchnd, sahkan-bitshares, sc-ol.
Not publishing price feeds yet
I've reached out to the majority of the following price feed publishers, with a couple registering their interest. If you're on this list then please do consider publishing price feeds for Hertz on the BTS DEX. If you're not interested then please do state so & we'll free up the price feed publisher allocation for another willing party.
fox, xeldal, xman, abc123, xn-delegate, datasecuritynode, bhuz, delegate-1.lafona, delegate.freedom, elmato, in.abit, witness.yao, witness.still, openledger-dc, billbutler-witness, delegate-zhaomu
---
Properties of Hertz (Hz)
Smartcoin settings
Amplitude: 14%
Period: 28 days
Daily price feed change: 2% per day
Max price feed rate: $1.14
Min price feed rate: $0.86
Maintenance collateral ratio (MCR): 200%
Maximum short squeeze ratio (MSSR): 110%
Max feed lifetime: 1440
Delay for forced settlements (minutes): 1440
Percent offset of forced settlements: 1%
Min number of feeds: 7
Best regards,
@cm-steem