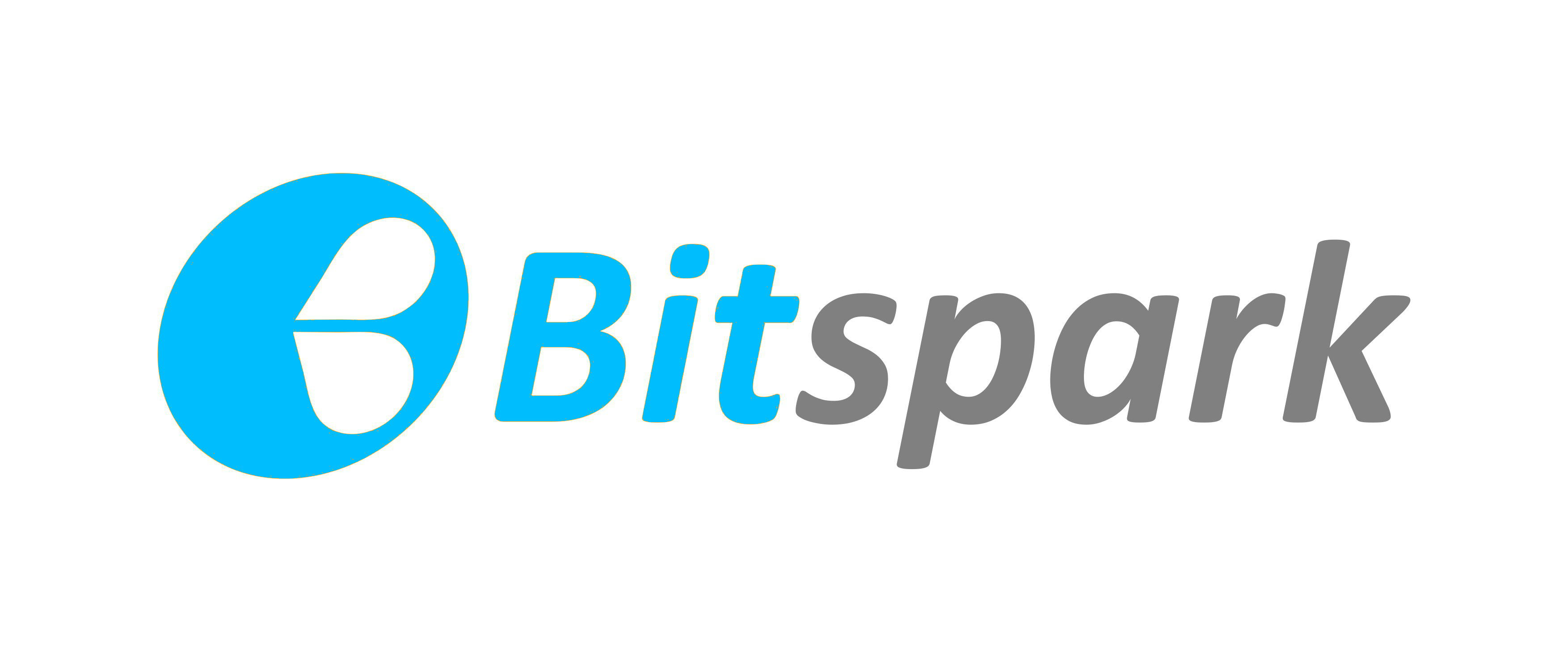 Welcome to Bitspark's official roadmap update. After Zephyr's $1.3M (at time of closing) tokensale, Bitspark's priorities for the company & Zephyr can now be examined in detail for the public. The intention of this roadmap is to provide clarity to those who are interested in what Bitspark is aiming to achieve from now to end of 2018. As an overview, Bitspark's main priorities are the following:
Improving Bitspark's Products and Services
To improve onboarding of Bitspark customers, Bitspark will be redesigning the web platform, mobile app & landing page to increase usability and reduce barrier to entry for existing and new users. Focus will be on lite re-branding, goal orientation processes across all functionalities such as sending, receiving, topping up and zephyr rewards; clearer customer flows between products, streamlining data entry, prompts and responses. This will require significant front end and back end redesigns of existing Bitspark system and will be ongoing through most of the first half of 2018.
Integration of Zephyr to Bitspark's Products
Integrating Zephyr into Bitspark products to launch Bitspark Zephyr Rewards program to the public. Zephyr tokens will be distributed to those who economically benefit Bitspark's network, with transaction growth, Bitspark will proceed to buy back Zephyr Tokens from market totaling 25% of the transaction fee paid per remittance. Easy conversions to and from Zephyr within Sendy and Bitsparks' website will need to be developed in addition to reward tracking and auto issuance mechanisms.
Switching to Bitshares from Bitcoin
Bitspark is switching its blockchain to Bitshares for better processing for cryptocurrency remittances. This is going to be a 12 month process as it takes time to migrate existing transactions and payout providers to Bitshares and build sufficient application logic to handle conversions to and from various currencies either in Bitshares or Bitcoin. In order to grow, Bitspark needs to be able to resolve liquidity for all exotic fiats, not just popular pairs. It also needs to consider the speed and cost effectiveness of cryptocurrency transfers and the removal of counterparties which are an additional cost and risk. Bitspark will therefore for a period be running a parallel system whereby smaller transactions will be executed on Bitshares with larger payments executed via Bitcoin. Given the average transaction size of $250USD, the liquidity available in bitUSD, bitCNY and other BTS markets is sufficient to transact these amounts on-chain with minimal slippage.
For Bitshares remittance payments to be competitive, a preliminary target of 1% over midmarket FX rates will be the threshold to determine if the transaction can be executed on Bitshares or revert to Bitcoin- this may depend on currency pair. Bitspark will therefore be developing tools to monitor orderbook depths on the DEX and calculate existing opportunities for remittance transactions as they become available.
Solving Bitshares Liquidity
Crypto remittance is always subject to liquidity in one way or another. While Bitshares has a reasonable amount of liquidity for smaller transfers it still needs much deeper orderbooks. Bitspark proposes several measures which will improve liquidity for Bitshares network including:
Parallel executions for small/large payments: Small transaction below approx $250 USD will be executed on Bitshares whereas larger payments will be executed via Bitcoin. Over time, more payments on Bitshares will result in deeper orderbooks on the Bitshares DEX as traders will see improved market making opportunities given a steady flow of market orders from Bitspark.
Bitshares Gateway: During the transition period, many of Bitspark's existing liquidity providers are still Bitcoin only, therefore if Bitspark intends to hold customer balances in a stablecoin like bitUSD, it will need to convert bitUSD into BTC in order to pay Bitspark's liquidity providers at the destination- this will require the use of Bitcoin UIAs. UIA's for Bitcoin do exist on the DEX already however additional liquidity will be necessary, the biggest hurdle at the moment for this is market maker's risk appetite and lack of currency pairs. Bitspark has concluded that the best way to boost available liquidity in bitcoin based UIAs and by extension, improve liquidity for stablecoin/BTC UIA orderbook depth, is to create more markets where two identical UIAs can trade against each other like currently available bridge.BTC/open.BTC. Additional Bitcoin based UIAs increase market opportunities exponentially and traders can assume very low to no risk if they trust the UIA issuer.
This will require a Bitspark gateway in future which will provide more customers access to the DEX and the ability to trade more currency pairs ultimately attracting additional liquidity which can meet Bitspark's stablecoin / BTC transaction requirements. The Bitshares DEX is ideally suited to replacing altcoin exchanges and as more DEX's meet our requirements we will consider integration.
Trading Bots: In addition to the above, the Bitshares DEX can benefit from additional trading bots. These bots should undertake trading strategies which benefits Bitspark's overall goal of executing remittances on-chain via the DEX without leaving Bitspark vulnerable to exchange rate risk. The easiest of such bots are market makers for similar UIAs like the above aforementioned Bitcoin UIAs. These bots will take both sides of the trade and list orders at a cascading order book depth to maximise opportunities. Additional triangular arbitrage bots would be another useful addition given the increase in available pairs with the gateway.
However, making these bots accessible to the general public and also ensuring the public is aware of lucrative opportunities on the DEX is important, therefore Bitspark will Open Source all trading bots and provide additional infrastructure for monitoring, arbitrage and trading opportunities on the DEX. The additional monitoring and promotion can be in the form of notifications on the Bitspark website, gateway, mobile app and social media channels with constant monitoring of markets providing customers simple information like "3% Buy opportunity on bitUSD/bridge.BTC available now". The more people aware of these opportunities, the better orderbook depth for Bitspark remittances.
Taking Zephyr to the Moon
As well as buybacks, Bitspark is endeavouring to list Zephyr on more exchanges to increase available liquidity and access to the Zephyr token. Additional specialised marketing will be required and Bitspark is currently hiring new team members to specialise in promoting and expanding the ZEPH user base to existing Remittance and cryptocurrency customers alike. Bitspark believes that continued value add for the Zephyr token will incentivise greater uptake in the Bitspark Remittance network and is therefore one of the fastest routes to growth.
Expanding the Bitspark Team
Bitspark is already underway hiring for new roles after the conclusion of the ZEPH tokensale. These roles are based in Hong Kong and are related to the areas of Sales, Digital Marketing, Finance and Customer Support. Additional roles will likely be available in the new year to cater towards some of our enterprise customers (large remittance providers, OTC cryptocurrency transactions and special partners like UNDP, RGA) and their requirements.
Mission
At Bitspark, our mission is to provide cash-in, cash-out remittance services anywhere in the world for every currency without the need for a bank. All of our efforts are devoted to realising this goal ensuring wherever you are in the world, you have access to an ethical financial system.
We are already progressing towards this mission. With two products already in market for Money Transfer Businesses and Mobile Money users, removing banks from the remittance industry by creating a bankless decentralised cash in, cash out network is a close reality. However with any moon shot, there are hurdles to consider and for Bitspark they closely revolve around catalysing customer onboarding through excellent product, excellent customer support and lucrative Zephyr incentives. We have no doubt at all this is achievable and with this in mind, we have a preliminary updated timeline below.
Timelines and TLDR
Q1 2018 Bitspark will complete the Sendy overhaul featuring new UI, workflows and Zephyr integration making it easier for anyone anywhere to sign up and get started. Zephyr will be integrated into the Bitspark website too offering web and mobile customers clear metrics on their Sendy rewards and how they can earn more money. We are also midway through development of Zendesk integration into the website and Sendy and some backend fixes required for better data capture to be used in future. UNDP Project is still pending final approvals from UNDP Tajikistan and we are working with their team to get underway as soon as possible.
Our Q2 2018 milestone is focused on the Bitshares gateway development and deployment. There will be some custom elements compared to the default bitshares-UI and support for new pages related to trading bots, arbitrage opportunities and notifications.
We will provide an interim update later in 2018 for Q3 and Q4 when we can accurately gauge progress of the first 6 month milestones. We look forward to releasing some of our exciting milestones soon and as always please feel free to provide us your feedback via social channels!