XPAT listed on LAToken Exchange
The Bitnation team is pleased to announce that its XPAT token is now listed and available for trading on LAToken!
LAToken is a rapidly growing crypto exchange focused on liquidity for new tokens. It has over 70 crypto pairs available for trading, more than 70,000 active traders, low trading and withdrawal fees, and adds new trading pairs every week. In addition to it being a crypto exchange, LAToken also allows its users to participate in selected token sales in pre-sale and crowdsale stages.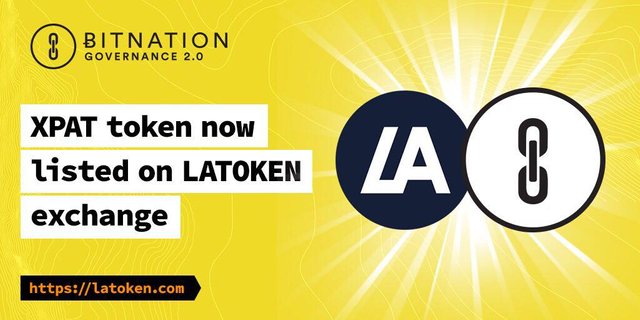 For Bitnation's XPAT token, listing on LAToken is an exciting step forward in enhancing XPAT's distribution, liquidity and notoriety to coincide with its Pangea smartphone application's development schedule.
For more information on Bitnation and its XPAT token, please visit https://bitnation.co or join us in our Telegram channel at https://t.me/PangeaBitnation.