Bithumb has resumed STEEM transfers today.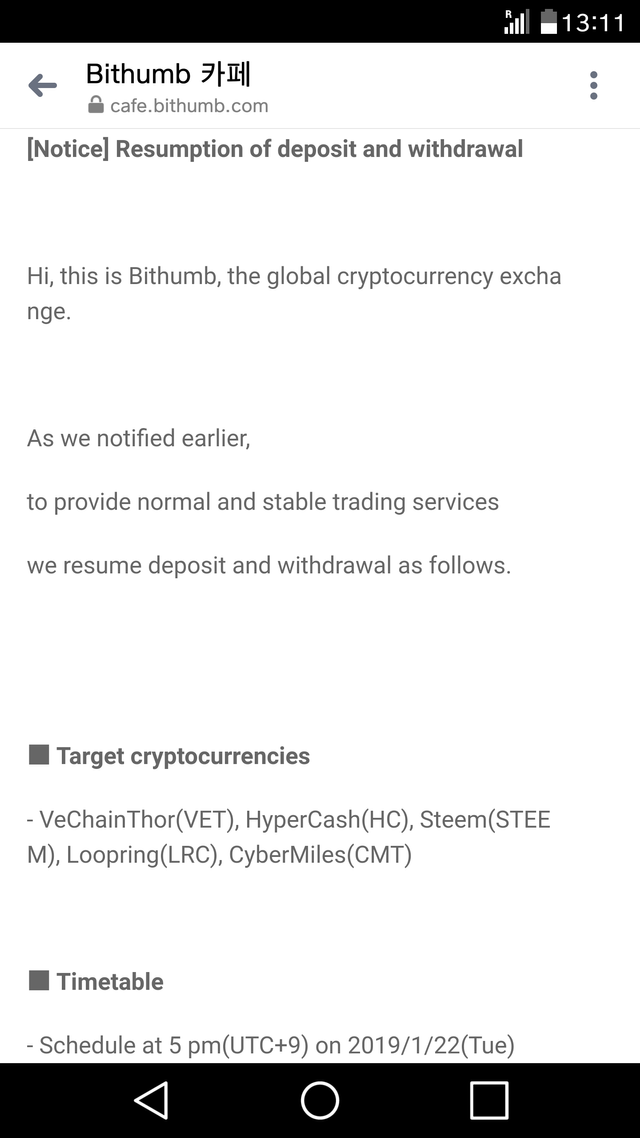 Just a short info post. I contacted the Bithumb team on Facebook and they shared this announcement.
https://cafe.bithumb.com/view/board-contents/1639902
Scroll down for english.
After who knows how many months Steem transfers are resumed.
Im not sure how but someone should probably share this with MC so they stop excluding the daily volume from Steem stats.
Good news keep on coming. 😏