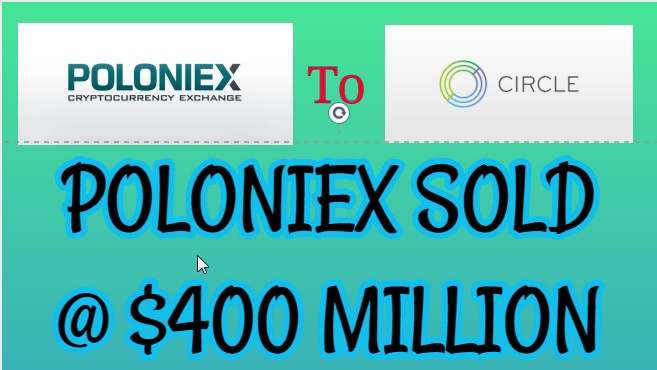 poloniex sold @$400 million...... Is this true ??
Yes its true that worlds No 1 trading exchange Poloniex is now sold to Circle.the Poloniex is in the trading market from years & also holding its No 1 position in the trading market.
But Poloniex is facing some issues from couple of months like late in replying the support customers so its lacking behind & its biggest rival Bittrex takes it down & the people showing more intrest in Bittrex.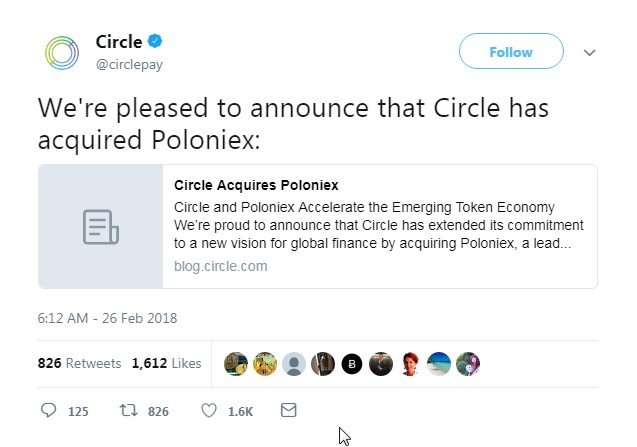 source image
Than suddenly this tweet cames out & got viral,the company named Circle bought the biggest cryptocurrency exchange Poloniex at $400 million which is shocking a bit for the traders (include me) who are on poloniex.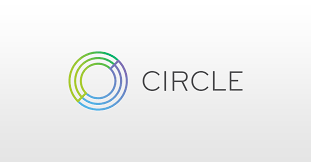 image source
Circle is the biggest startup in crypto market which makes the bitcoin an easy method like buying & selling means circle for the bitcoin members or circle pay from peer to peer.It also runs an circle trade an over the counter place for the big investors & exchanges.
After acquiring the poloniex ,circle said that they are going to expand their work & the users of poloniex will now have a smooth transaction than before.
If this got you some knowledge than do upvotes & resteem this
lets Grow Together
Lets Earn Together
Lets Steemit
If you want to be my friend on facebook click here FACEBOOK
If you want tweet me than tweet here TWITTER
If you want to start trading with me,here is the best crypto exchange you can join CLICK HERE
If you want to buy low budget coins than JOIN HERE
DISCLAIMER-: THIS BLOG IS NOT ADVISING ANYTHING TO DO DO ANYTHING TAKE
ANY ACTION AT YOUR OWN RESPONSIBILITY