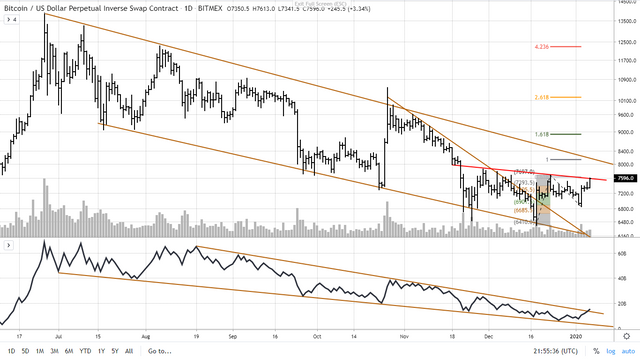 Yes, we are pushing against the red neckline of a head and shoulders reversed pattern. And yes, if we break this neckline with force then $9k is our next target. And yes, then we'll then have also broken out of the downsloping trend line. And yes, the OBV seems to be breaking out too on the daily chart.
But it hasn't happened yet.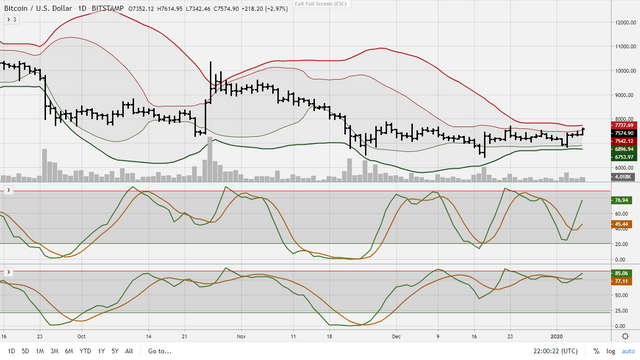 We are approaching a double BB resistance level which might prove tough to break. In addition, the daily stochastics are moving up rapidly (the weekly's are still low and the monthly's somewhere in the middle).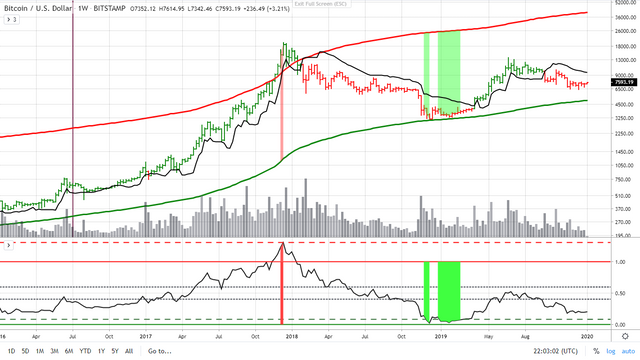 The lower Beam Band provides good support, but at $5k.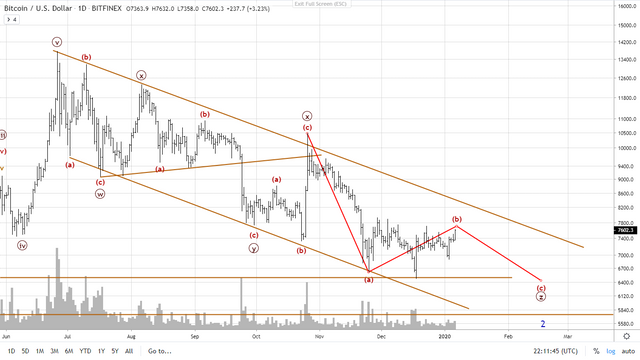 But most of all, this is not the big break out of the downtrend. This is a fairly predictable move up towards resistance levels. I think we're going down and I've bought a first put to protect my position. Maybe we stumple a bit higher still, even above $8k. Without any large increase in volume it still can't be the one. So, that will be a good time to buy more puts.