Anonymous Cryptocurrency Trader Buys $400 Million Worth of Bitcoin between February 9 and February 12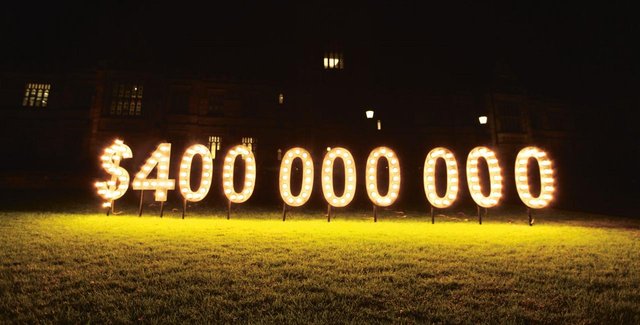 Hello steemit family i just wanted to share this awesome trending story with you guys in the crypto world.
An anonymous cryptocurrency investor capitalized big on this week's devastating bitcoin price drop by purchasing a massive ​​​​$400 million worth of bitcoin. 
Who Is This Anonymous Bitcoin Whale investor?
Seemingly, the anonymous crypto trader who had made this massive investment in the digital currency was pretty confident that this upward trend would continue despite the dip. Nonetheless, BTC price remains way far below where its all-time high was, just under $20,000 per bitcoin, gained in late 2017. So the big question is ? Who was this anonymous trader who took the risk and invested this astonishing amount of funds? For security reasons, his or her identity has been deemed extremely difficult and some even say its impossible to surmise. "So with us not knowing who that big buyer was, Its know that many investors have bought in on this dip and have seen some gain on their investments since the rebound to 10k and additional regulatory clarity in the U.S. and Asia," stated by Alex Sunnarborg Tetras Capital founding partner. The the transaction was carried out between February 9 and February 12 associated with this bitcoin address. 3Cbq7aT1tY8kMxWLbitaG7yT6bPbKChq64. 
This account has since seen its bitcoin balance skyrocket from 55,000 BTC value up to more than 96,000 BTC since the 10k rebound bringing his or her account to 900,000,000 at current price.
Thanks for checking this out upvote and resteem this awesome news one love