MORE BAD NEWS - UK Banks Become the Latest Credit Card Issuers to Ban Bitcoin
The bad news keeps coming and bitcoin prices keep dropping.
The UK Banks join their American counterparts in banning Bitcoin purchases using Credit Cards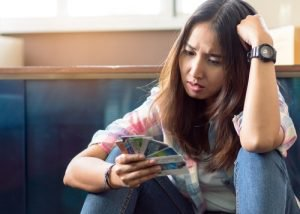 "Britain's largest banking group with 30 million customers, Lloyds Banking Group, said on Sunday that it will ban its credit card customers from buying bitcoin and other cryptocurrencies"
"Lloyds has a quarter of the UK credit card market"
"Debit cards are unaffected and customers can continue to buy cryptocurrencies using them. "
"To Protect Customers"
"Lloyds' decision was made to "protect customers" from making unaffordable losses on bitcoin,"
To Protect the Bank
"The company's announcement came "amid fears credit card customers could run up huge losses"
"The bank fears it could end up footing the bill for unpaid debt should the price fall any lower."
In the USA
On Friday several of the major US banks including Bank of America, JP Morgan and Citigroup announced they would block the use of credit cards transactions with known crypto exchanges.
Bitcoin continues to Fall in price
The continued stream of Bad News from the Regulators and the Banks is succeeding in decimating the crypto-currencies around the world.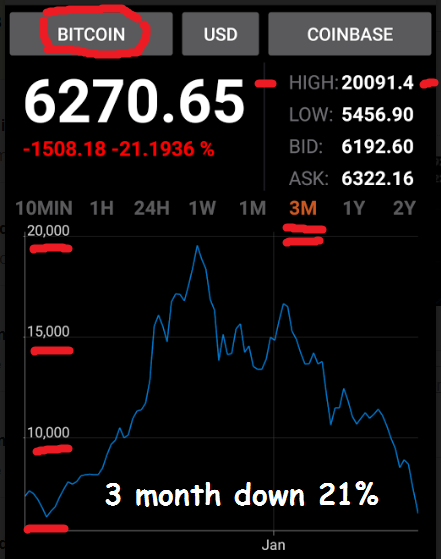 MORE BAD NEWS - UK Banks Become the Latest Credit Card Issuers to Ban Bitcoin
= = = = = = = = = = = = =
on a brighter note > this too shall pass, after winter comes spring.
The Regulators can damage but not stop the block chain and bitcoin and friends. this will shake out the speculators and sadly do some serious harm to people that borrowed to buy the tulip bulbs.
but unlike the tulip bulbs, and like the dot.com bubble of 1999-2000, the underlying idea of future usefulness and value is still there.
I'm looking to our Fibonacci friends to come out and tell us that was the bottom, just like the price can't go up that steeply forever neither can it go down that sharply forever.
the banks and the regulators are scared. they are throwing everything they can at bitcoin and friends to stop this before it gets totally beyond their control.
Ironic, isn't it that the masters of the ponzi scheme are calling crypto-currency a ponzi scheme
this to shall pass, after winter comes spring.