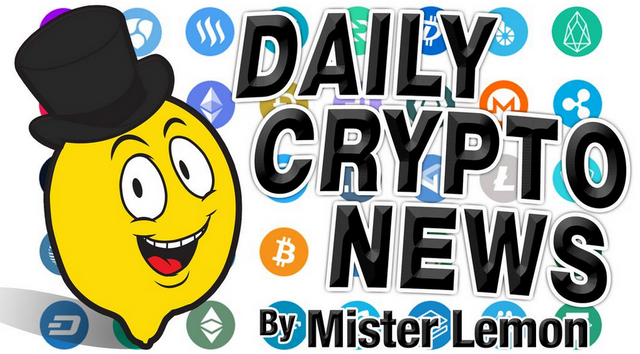 British Royal, US Ambassador Say Tech, Blockchain Can Help Fight Human Trafficking;
Next Bitcoin Core Release to Finally Let Hardware Wallets Connect to Full Nodes;
Facebook Seeking $1 Bln in Venture Capital for Crypto Project;
Opera Launches Dapp-Focused Desktop Browser With Built-In Ethereum Wallet ;
China's State Macroeconomic Planning Agency Mulls Ban on Crypto Mining ;
📑 Daily Crypto Calendar, April, 9th💰
STEEM Trading Update
Welcome to the Daily Crypto News: A complete Press Review, Coin Calendar and Trading Analysis. Enjoy!
Princess Eugenie of the United Kingdom and United States anti-human trafficking Ambassador John Richmond recently spoke in favor of using new technology like phone apps and blockchain to address human trafficking, Reuters reports on April 8.


At a conference in Vienna, Austria hosted by the Organization for Security and Co-operation in Europe (OSCE), experts noted that increased internet usage has expanded the ability of traffickers to exploit potential targets.


However, Princess Eugenie — the granddaughter of Queen Elizabeth — reportedly noted that technology could also help fight trafficking. Eugenie, who founded the Anti-Slavery Collective in Britain in 2017, said:


"I have learned about how blockchain is having a huge impact on supply chain management, and how an app in Britain can help the public report modern slavery at car washes."

It's a moment true bitcoin nerds have been waiting for.


In the coming release of Bitcoin Core, the 18th major version of the cryptocurrency's most widely used software, the code will finally, natively allow users to connect bitcoin full nodes to hardware wallets.


It sounds technical, but it's a big step for the security for users. Bitcoin full nodes allow users to verify that transactions actually took place, meanwhile, hardware wallets are considered one of the most secure ways to store bitcoin. Thus, making it easier to join the two together is a big win for users who don't want full control of their bitcoin – and don't want to lose it.
Facebook is reportedly seeking support from various venture capital (VC) firms to develop its supposed digital token, New York Times (NYT) tech reporter Nathaniel Popper tweeted on April 8.


Citing sources familiar with the matter, Popper states that Facebook is seeking a $1 billion sum to develop its cryptocurrency project. He states that seeking outside investment could keep the project more in line with the crypto community's decentralized ethos:


"Given that one of the big allures of blockchain projects is the decentralization, getting outside investors could help Facebook present the project as more decentralized and less controlled by Facebook."

Opera has officially launched the desktop version of its new browser with a built-in cryptocurrency wallet.


The browser, called "Reborn 3," is now available for the Mac, Windows and Linux operating systems, Opera announced Tuesday. The software allows users to explore and interact with the blockchain-based decentralized applications (dapps) of "Web 3," and the wallet lets users send transactions without requiring an extension such as Metamask, the browser company said.


To enhance security, Reborn 3's built-in wallet syncs with that of Opera's mobile Android browser, which was launched last December, Opera said.
China's National Development and Reform Commission (NDRC), a state planning agency charged with spearheading macroeconomic policies, has revealed it is considering the elimination of crypto mining in the country. The news was reported by Reuters on April 9.


The NDRC has reportedly now included crypto mining as part of its draft for a revised list of industrial activities the agency intends to curtail. The list — which reportedly runs at over 450 points long — identifies activities the state deems to be in violation of relevant laws and regulations, pose a safety hazard, or are unecological.


It forms part of the NDRC's wider Catalogue for Guiding Industry Restructuring, which has been issued since 2005 and determines which industries are to be fostered, restricted or eliminated in the country.
📑 Daily Crypto Calendar, April, 9th💰
Crypto Invest Summit at the Los Angeles Convention Center from April 9-10.
LTO presents at IBM Cafe in Utrecht from 14:30 - 17:00.
Streamr will be part of Nordic IoT Week from April 9-10 in Helsinki.
The third snapshot period of NIOX begins. For later NIOX airdrop, users must hold NIO in non-exchange wallet through the period.
"BitTorrent will be listed on BitAsset beginning on April 9th, 3 PM (SGT)"
STEEM Trading Update by my friend @cryptopassion
Here is the chart of yesterday :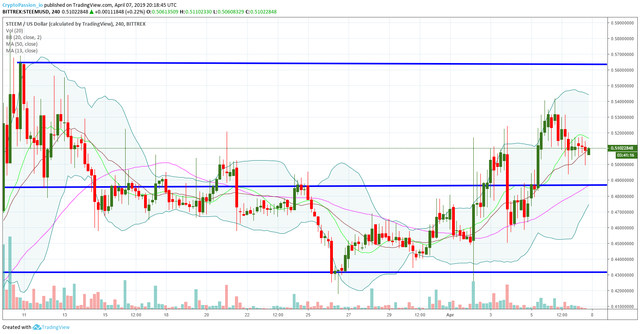 Here is the current chart :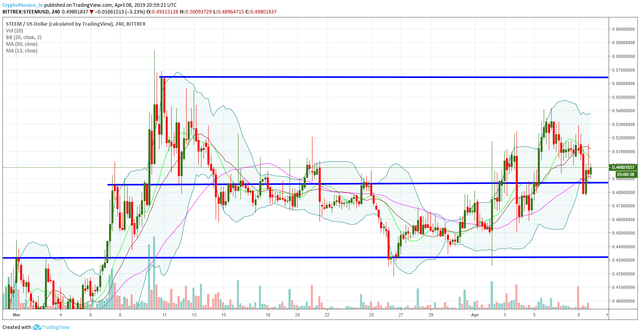 Today the STEEM drop and broke during some hours the support line around 0.49$. However, it created a bounce which allowed us to go back upper this support line. So we can consider that the support line did its job and create a bounce. Let's see now if we will try again to break the line or if we will start to go up and test the TOP.
Last Updates
Join this new Free To Play on the STEEM Platform !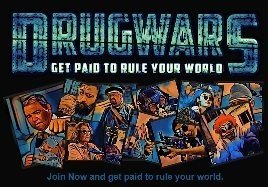 ---
You don't want to miss a Crypto news?
Join SteemFollower and get Upvotes back !
---
Posted from my blog with <a


---
Posted from my blog with SteemPress : https://scrips.io/blog/mr-cryptolemon/%f0%9f%97%9e-daily-crypto-news-april-9th%f0%9f%92%b0/
---