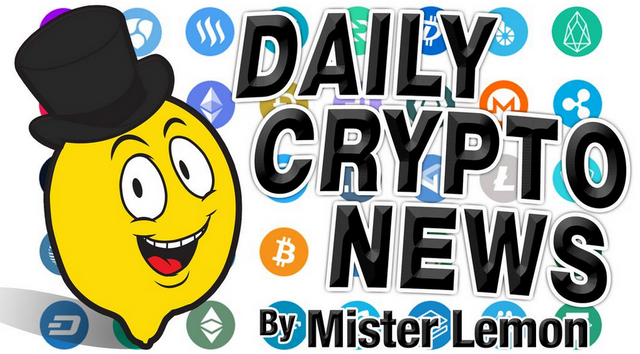 Crypto Market Capitalization Hits 5-Month High Above $185 Billion;
Tron's Justin Sun Hints at 'Official' Collaboration With Ethereum This Year;
Is It Time for a Blockchain Brexit?;
Inside the Murky and Very Profitable World of Crypto Exchanges ;
The Best Thing to Do With Crypto? "Burn It With Fire," Says This Super Skeptic ;
📑 Daily Crypto Calendar, April, 8th💰
STEEM Trading Update
Welcome to the Daily Crypto News: A complete Press Review, Coin Calendar and Trading Analysis. Enjoy!
The combined value of the cryptocurrency market rose to $185.89 billion earlier today, its highest level since Nov. 18.


While that number has dropped slightly to $184 billion as of press time, the five-month high marks the 10th consecutive week with a bullish open above the prior candle close, meaning there has been a steady increase in value for crypto since the new year began.


The majority of the crypto markets experienced positive growth toward the end of the previous close for the week April 1–7, thanks in part to bitcoin's breakout last week.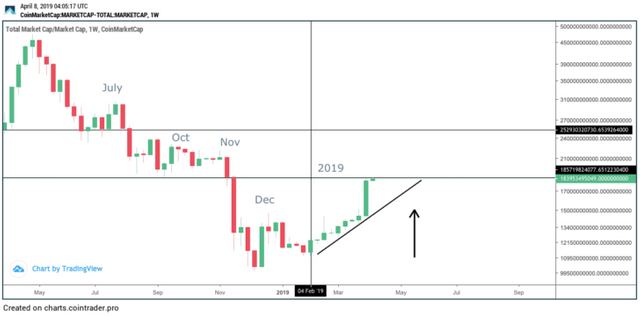 🗞 Tron's Justin Sun Hints at 'Official' Collaboration With Ethereum This Year
Tron (TRX) founder and CEO Justin Sun claimed that he thinks the Tron ecosystem will "officially collaborate" with Ethereum (ETH) this year. Sun made his comments during an interview on The Crypto Chick podcast on April 6.


More precisely, Sun said that he thinks "even within this year we will see Tron even collaborate, officially collaborate, with Ethereum." In response to a question on Ethereum co-founder Vitalik Buterin's recent tweets about Tron, Sun stated that he thinks "competition brings a better product." Sun also added:


"I think in the future we will even collaborate with lots of Ethereum developers and also the enterprises built on Ethereum before to make the industry better."
There is a crisis in governance. I'm not talking about bitcoin, but Brexit.


Britain's exit from the European Union (EU) is not so much a technical crisis between a 'hard fork' and a 'soft fork' but a legitimacy crisis. Yet the solution to its core dilemma — politically deciding between a 'Hard Brexit' and a 'Soft Brexit' — may actually lay in harnessing blockchain technology's great potential as an economic governance system for the digital age.


One thing's clear: the current system is failing. The impasse in Britain requires a radical rethink. Unless even more time is requested by the UK, and unanimously granted by all 27 member states of the EU, the default option is for the UK to chaotically crash out from the European trade bloc, by leaving without a legal agreement, on Friday April 12th. As laws have borders, this lack of 'legal certainty' is particularly troubling as it risks disrupting cross-border supply chain networks which would be bad news for everyone.

There are 253 crypto exchanges listed on CoinMarketCap. A year ago there were 208. More exchanges are in the planning stages. The universe of crypto exchanges seems to be constantly exploding, like the aftermath of a digital Big Bang. Save for an occasional exchange blowout here and there (QuadrigaCX comes to mind), all this has been occurring amid a sharp decline in values and trading volumes since the crypto market peaked in early 2018.


Many exchanges appear to be thriving, as crypto asset listings also continue to multiply. And thereby a central mystery emerges. How do the exchanges remain profitable and viable as they face intensifying competition from new entrants?

Since they are privately owned, the details of their inner workings remain closely held by their owners. An observer is reduced to reading tea leaves to make an informed opinion about just how profitable the exchanges might be.
Nicholas Weaver began his talk on cryptocurrency at January's Enigma security and privacy conference with some disclaimers. "My work in this area is largely sponsored by the National Science Foundation, but of course, all opinions are my own," said Weaver, a researcher at the International Computer Science Institute and lecturer in the computer science department at the University of California, Berkeley. "This is also not investment advice. But then again, my advice to anyone who says you should invest in cryptocurrencies [is] you should just kick them." The rest of Weaver's 20-minute presentation was as provocative as its title: "Cryptocurrency: Burn It With Fire." Naturally, we had to speak with him.
📑 Daily Crypto Calendar, April, 8th💰
"We have decided to celebrate this event and host a contest. The total prize fund is 3M KICK coins," from April 8th - 14th.
Telegram AMA
"Cashaa... announced that it was all set to support businesses, irrespective of whether they have functional bank accounts or not...."
"We will be hosting a competition starting on Tuesday 02/04 and ending on Monday 08/04."
"We have decided to celebrate this event and host a contest. The total prize fund is 3M KICK coins," from April 8th - 14th.
STEEM Trading Update by my friend @cryptopassion
Here is the chart of yesterday :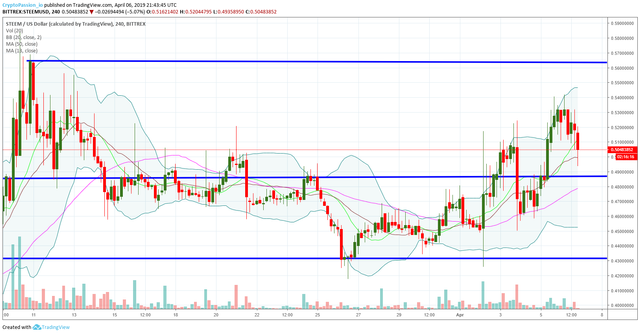 Here is the current chart :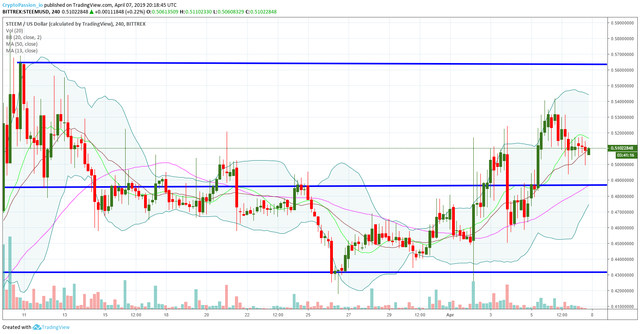 The STEEM is slowly stopping to drop but to be honnest, I think it is possible that we test the support line around 0.49$ and I expect see a bounce from that line, at least I hope for STEEM. However, the BTC is ready to break an important resistance line so let's see if it will impact also the STEEM.
Last Updates
Join this new Free To Play on the STEEM Platform !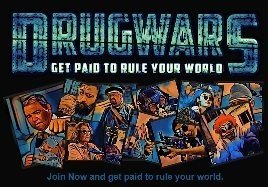 ---

You don't want to miss a Crypto news?
Join SteemFollower and get Upvotes back !
---
Posted from my blog with <a


---
Posted from my blog with SteemPress : https://scrips.io/blog/mr-cryptolemon/%f0%9f%97%9e-daily-crypto-news-april-8th%f0%9f%92%b0/
---