Best Trading Indicators Metatrader 4 I use to trade Bitcoin and Altcoins Part 1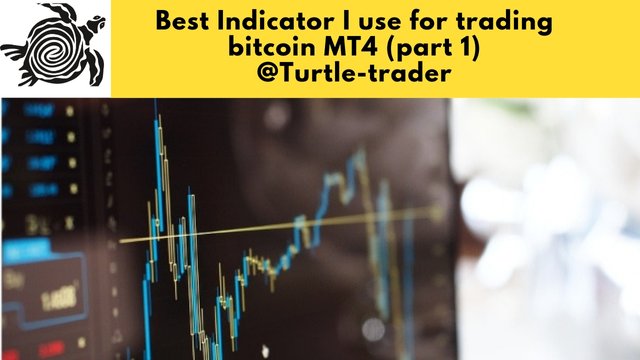 Hello Steemians,
Hope everything is well out there traders, in this edition I would like to share one of my top indicators I use to trade and monitor Bitcoin and Altcoins on a daily basis. I will make this a series of posts, where I will share one by one my most used indicators, so stay tuned and use steemit.
There are many platforms and websites to trade BTC out there, personally I use Metatrader 4 (demo) to setup my monitoring station and use websites such as BITMEX to execute my orders. I have been using MT4 for more than 10 years and I love it!
In this series part 1 I will be sharing one of my top indicators I use on a daily basis...
If you don't know what is MT4 check there official link
If you don't have a demo MT4.... i recommend...
Avatrade demo (includes CFD's for BTC, LTC, ETH, XRP). I personally dont recommend buying CFD's, just buy the real stuff on an exchange, I use the platform for Technical analysis and overall strategical decisions.
Broker Link....
Pepperstone demo account - same story
Broker Link....
Here you can use your demo account for 90 days and it includes some crypto instruments as mentioned before. After the demo period expires, just open a new one with the same account, very simple.
After installing and setup your demo account now you can install my Top indicators I use on a daily basis....
Here is a simple video on how to install the .mq4 file on your MT4 platform....
After your setup and installation....
Here is one of my top indicators I use to monitor and make decisions on BTC markets
SuperTrendUpdated
Here is a snapshot of how it looks.....
BTC/USD DAILY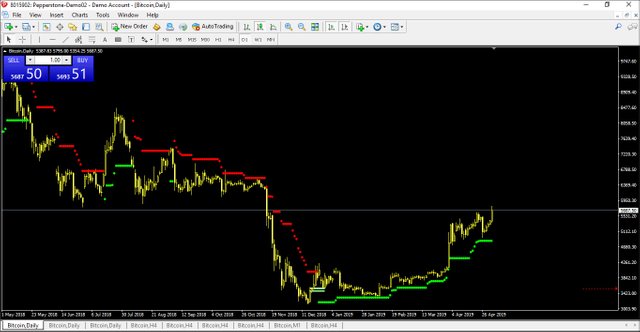 LITECOIN/USD DAILY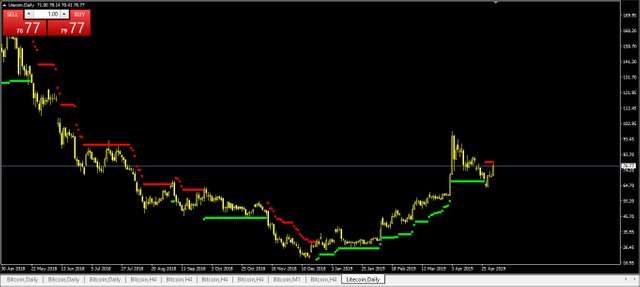 DASH/USD DAILY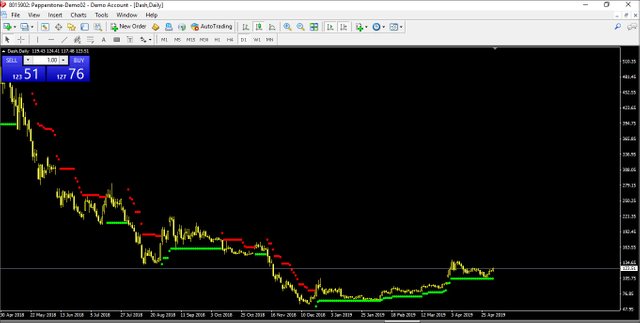 ETHEREUM/USD DAILY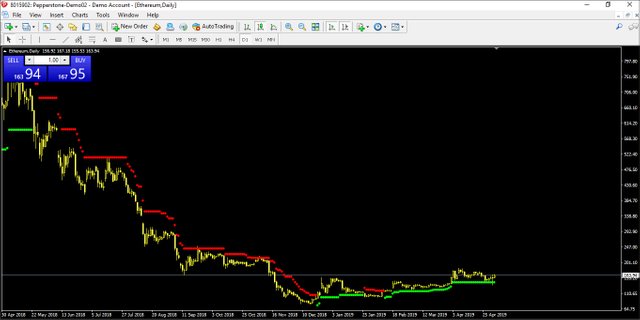 BITCOIN CASH/USD DAILY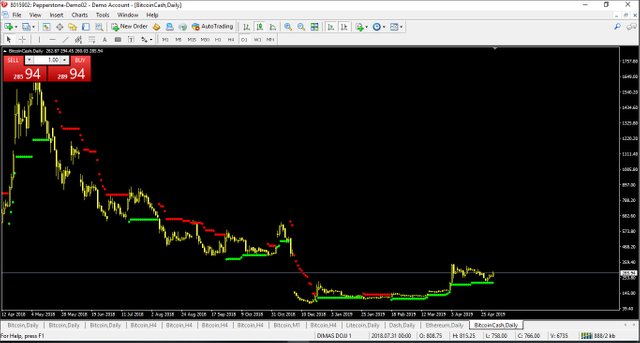 Why I use it?
It is a great way to see if basically the momentum or trend is upwards or downwards and even includes stop areas (the dots)
It kinda looks like a Parabolic SAR but more advanced.
I don't use it as an entry signal
I do use it as an exit signal sometimes
Does not Re-paint
Best Time frame to use it?
I have found that it works best on the daily and weekly charts.
Download Link on MT4
Supertrendupdated Indicator
https://www.mql5.com/en/code/22750
All the best in the crypto trading pits!
---NOT FINANCIAL ADVISE----
Please upvote, comment and share if you would like to see more of this!