The Pump of Crappy Alt Coins and Should you buy them Today?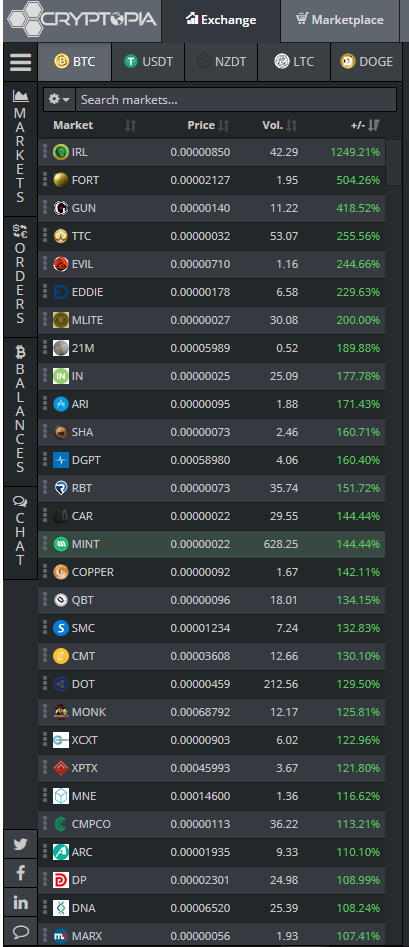 A quick look at Cryptopia's list of coins shows you just how much can happen within 24 hours in the crypto-sphere. Coins that looked like they were about to die just days ago (IE LINDA) have risen to all time highs not previously considered possible. If you already bought some of this high-flyers, it may not be a bad time to cash in some profits, especially if you're holding them on Cryptopia, which DOES NOT HAVE STOP-LOSS or "stop-limit" orders that would otherwise assist in protecting your investment. For now, you may end up not sleeping for 72 hours straight, hoping to sell something at the very top, especially if you're just jumping into this game today.
Please note this is not financial advise. Do not gamble more than you can afford to lose. Buying or holding cryptocurrencies on exchanges that do not have a way to set a stop-loss order is very risky business (although these order types don't always work, they at least offer some peace of mind should the market crash for a particular coin).