It just happened now.
BITCOIN has broken out the the Bearish pennant at the hourly-chart.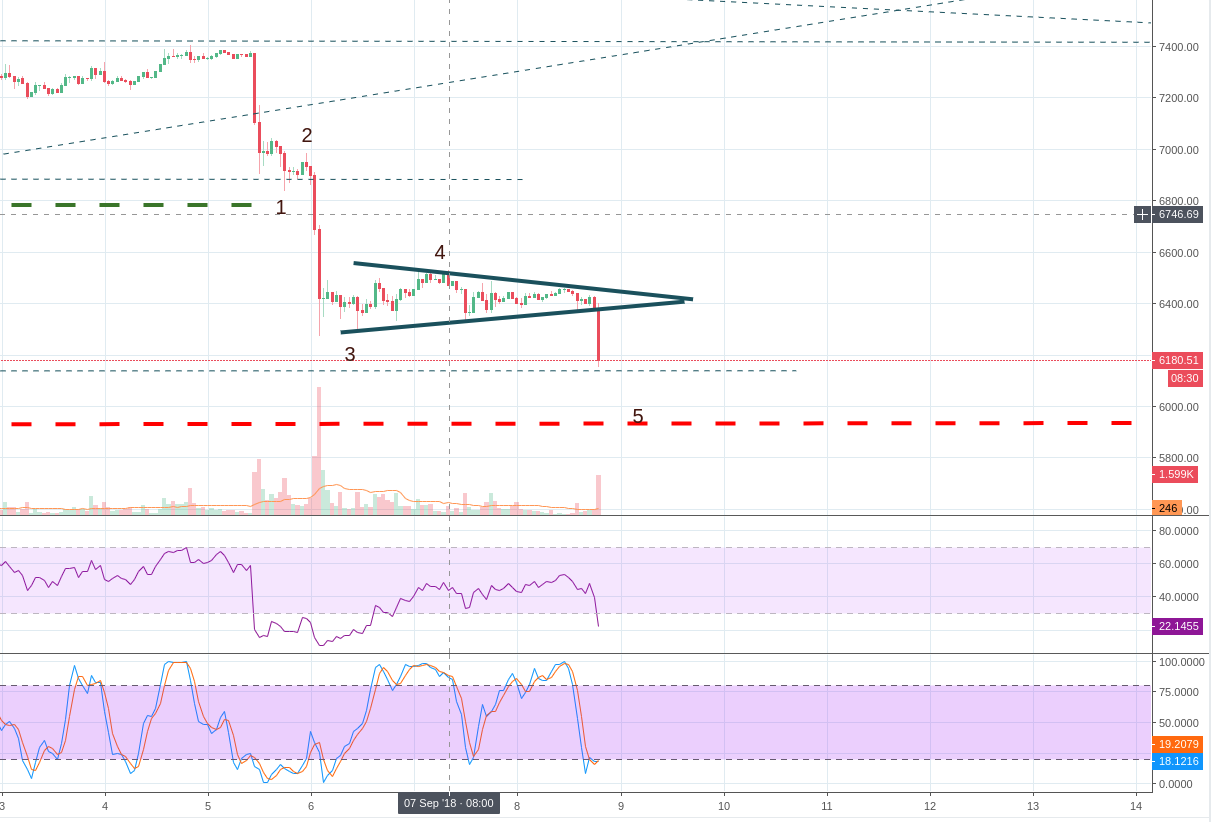 We can find some weak support at 6100 USD or so but IMO the most likely is that BTC will drop till around 5950 / 5900 USD...
This level of prices has been touched a few times during last months, representing now the most consistent support for BITCOIN to rebound.
That would be the completion of 5-waves down...
Hope it would be sufficient to re-start again some consolidation from which departing upwards again.
There is a more bearish count in the hat, based on a 5-3-5 corrective pattern, but first I want to see how the market behaves right now before declaring it...
Trade safely.
---
---
*Disclaimer: This is just my personal point of view, please, do your own assessment and act consequently.
Neither this post nor myself is responsible of any of your profit/losses obtained as a result of this information.
---
---
Published on



by toofasteddie
---