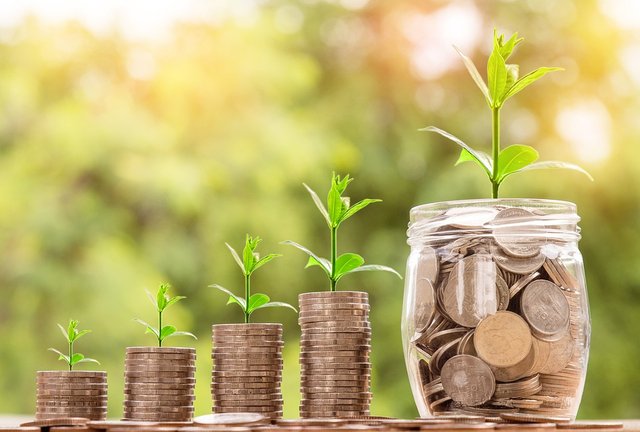 This is an interesting question because cryptocurrencies are unlike any other investment or monetary instrument. Few are centralized, by their nature they are "owned" by the community that agrees to trade them for a given price.
Many investors use Bitcoin as the benchmark against which so called "alt-coins" are valued. Bitcoin is often considered the "standard" because it appeared first on the market. A cursory glance at coinmarketcap.com will show that most of the top 100 coins and assets follow the rise and fall of Bitcoin pretty closely, but some exceptions stand out.
Many so called "experts" predict a "bubble" for cryptocurrency. This idea seems to stem from the product lifecycle theory. If we treat cryptocurrency as a product, we should expect to see rapid growth followed by a period of stabilization then a steady decline in value (assuming there are no further developments in its value). If we follow this expectation, we should expect Bitcoin to reach the top of its curve at a mathematically predictable number using a "normal" curve equation. The problem with such an approach is twofold; Bitcoin is a currency (not a product) and much of the price of Bitcoin is determined "emotionally" rather than according to any algorithm or reason.
A desirable, limited supply, unlimited demand asset will increase in value for as long as the demand continues to exist. This is the simple law of supply and demand. The challenge in applying this law with cryptocurrency is that many, including Bitcoin, only have a value because they are desired. Bitcoin isn't shiny, it isn't something that gives a person any special esteem, and it isn't backed by another tradeable asset. Essentially it has zero worth. Why do people want it? The best argument I have heard is that it's useful for transacting large amounts of money without the limitations of international exchange.
A useful currency is readily exchangeable, widely accepted, limited in supply, and backed by something of value. By the definition of useful currency, most cryptos are not useful. This leaves us with the question of what is a cryptocurrency? It is not a useful currency, it is not a security, but it is an asset.
An asset is anything that creates value. While every cryptocurrency is an asset, the value created isn't always the value expected. A financial asset creates monetary value. Bitcoin, Ethereum, Ada, Monero, Ripple, and many other cryptos are financial assets. The problem with a financial asset is that it can just as easily become a liability. A liability is anything that diminishes value.
A social asset creates value for society. A social asset can also be a financial asset, in fact an asset that is both financial and social is a more valuable asset. Social assets include services like Facebook, Google, and Steem.
A healthy combination of social and financial assets creates the best portfolio for investment. This brings me to my choice of holdings. My investment is in mining Bitcoin and Monero (for as long as it remains profitable) because I can mine for less than the transaction fees of purchasing the same quantities, accepting "airdrops" of ANYTHING because free assets are free, holding a small stake of ADA because I think Cardano will solve many of the "problems" with Bitcoin and Ethereum, and earning Steem/SBD because Steemit has the most combined value (financial and social).
If you want to become a crypto millionaire, it is possible. Unfortunately, it's just as likely that you will lose everything you invest. When making your investment choices, consider what you're investing;
How much do you sacrifice in transaction costs in your purchase/sale?
How much do you sacrifice in equipment, space, and maintenance for mining?
What is left when you take your Gains and subtract your Costs?
As long as you're profiting after your costs, you are investing in a good opportunity. If you are not profiting, you may be better off taking a short-term loss by selling off your asset or gambling for long term growth by holding it.
Guessing at the peaks and valleys is gambling. I won't tell you that gambling isn't profitable (it can be quite profitable), but I would recommend setting limit buys/sells at numbers you are comfortable with. The limits may shrink your possible profits, but they will give you some stability in your investment.
I am NOT a financial professional. None of the information I provide is intended to be financial advice. All investments bear risk and cryptocurrency is a volatile and HIGH RISK investment. Only invest what you can afford to lose %100 of.