Is Bitcoin Bad for the Environment?!?!?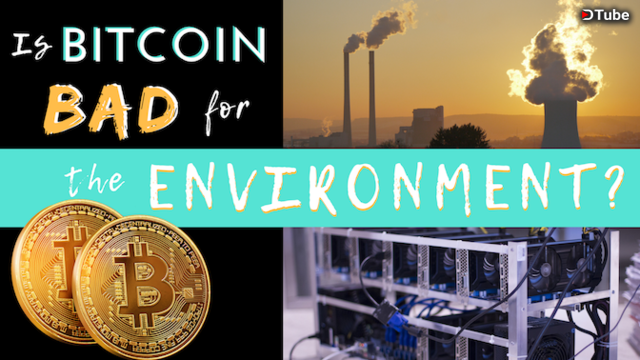 ---
Bitcoin electricity costs are $3.5 billion per year. That sounds like a lot, but that number alone doesn't give much perspective. So, how does Bitcoin's energy consumption measure up to other similar industries?
In this video we take a look to find out if Bitcoin really is bad for the environment.
Thanks for watching!
CONNECT WITH US:
Website: https://www.thecryptocouple.com
Email: [email protected]
Instagram: https://www.instagram.com/thecryptocouple/
Twitter: https://twitter.com/MrCryptoCouple
Etsy Shop: https://www.etsy.com/shop/thecryptosavvyshop
Facebook: https://www.facebook.com/thecryptocoupleofficial/
---
▶️ DTube
▶️ IPFS