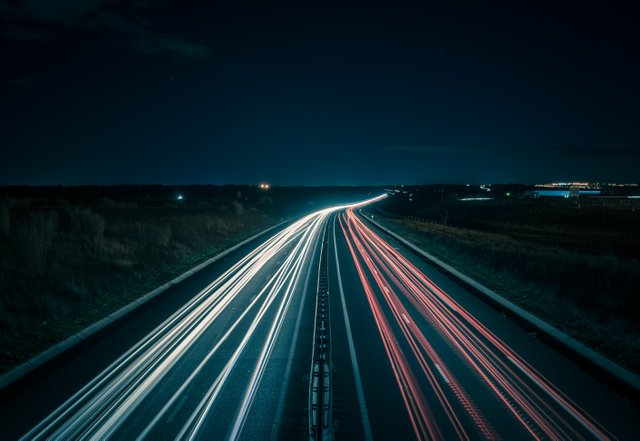 Photo is from Unsplash
I have decided to change the title of this article to speed and convenience because convenience is really more of the problem. There aren't enough secure wallets out there for people to store all of the crypto they buy and there aren't yet enough mobile wallets where spending crypto will become faster and easier to spend and sell over time. These things are changing rapidly though, and overall I am very confident about the future of crypto.
When most people think of cryptocurrency they still think of Bitcoin. In fact, most people that don't know much about Bitcoin think that every currency is Bitcoin. So therefore anyone new or not very aware of crypto thinks that every transaction is slow, expensive, and possibly not all that secure. Because there have been big incidents in the news involving Bitcoins or other altcoins being stolen most outsiders are beginning to believe that all crypto is insecure and unstable. However, if you look at the Bitcoin hacks that happened they all involved exchanges being hacked. I haven't heard of many users have their Bitcoin or altcoins hacked if it was from their personal secure paper or hardware wallet. The actual process of making Bitcoin transactions and other altcoin transactions is very secure and the way that you store them can be as well. Anyways, my point with all this is that the news always makes mistakes when they report on crypto. They believe that crypto isn't secure because Bitcoins were stolen and they are only half right.
As crypto slowly progresses and we exit this bear market which I still believe will happen soon, I think we are going to see more of the currencies address one of the biggest barriers to crypto which is the speed and usability of Bitcoin or altcoins in general. For example, I remember last November when I was downloading the Reddcoin wallet on my computer, and the desktop wallet said that it would be fully synced to the network in about 38 hours or more. At the time I had no other fast and secure wallet to store my Reddcoin. I had only really been buying Bitcoin and Litecoin up till that point so I wasn't aware anything in crypto could take that long. I think once we address more problems about speed and security in the crypto it will be ready for mass adoption on a greater level.
While Bitcoin is getting faster and the fees are also much lower than they were last December, I think that investors are still hoping that there is a crypto with the same mass adoption as Bitcoin but is also much faster and has lower fees. I was hoping that there would be a handful of altcoins with at least half the adoption of Bitcoin that would compete with Visa's approximate 1,500 transaction per second, but Bitcoin is still the most used currency even though Bitcoin has slower transaction times than most of new altcoins out there with about 10/second. Ethereum can't compete with the transaction speed of Visa either with about 30+ transactions per second. I aware that all of this can change and that Bitcoin and Ethereum are probably some of the slowest because they are more secure than most cryptos.
Here is a list of altcoins that have the potential for mass adoption because they are some of the fastest cryptocurrencies out there: Credits is a new coin that entered the market back in March which was almost the worst time to enter the crypto market, so therefore they have not benefited from the bull run that happened last December. Credits is claiming that their main net will be able to handle approx. 1 million transactions per second with fees that are $0.001 or less per transaction. Nano is another possible alternative which has a very fast transaction speed of about 5 seconds because it is using the block lattice technology and it also has free transactions. EOS is able to process about 50,000+ transactions per second and has low fees. Tron just launched their main net and the transaction speed is about 2,000 transactions per second with no fees. Steem has a transaction speed of about 3 seconds and can withstand about 10,000 transactions/second and is free, Stellar has a transaction speed of about 5 seconds with very low fees. I know I left out a bunch of currencies that could've make this list, so feel free to include more below. Also, the transaction speed of these currencies also depends on your internet speed, etc. so these are just estimates.
Hope you enjoyed this post. Please upvote if you liked this post and leave a comment below. Thanks!