As I have said before BTC would hit at 10k at UTC 9 a.m today.Unfortunately, it hit at 9.85k.But I expect it will hit 10.5k very soon.
The below chart of BTC has been updated to show that it has reached the resistance level and got stuck there.Although a downward trend is expected, I have found a strong local support for it.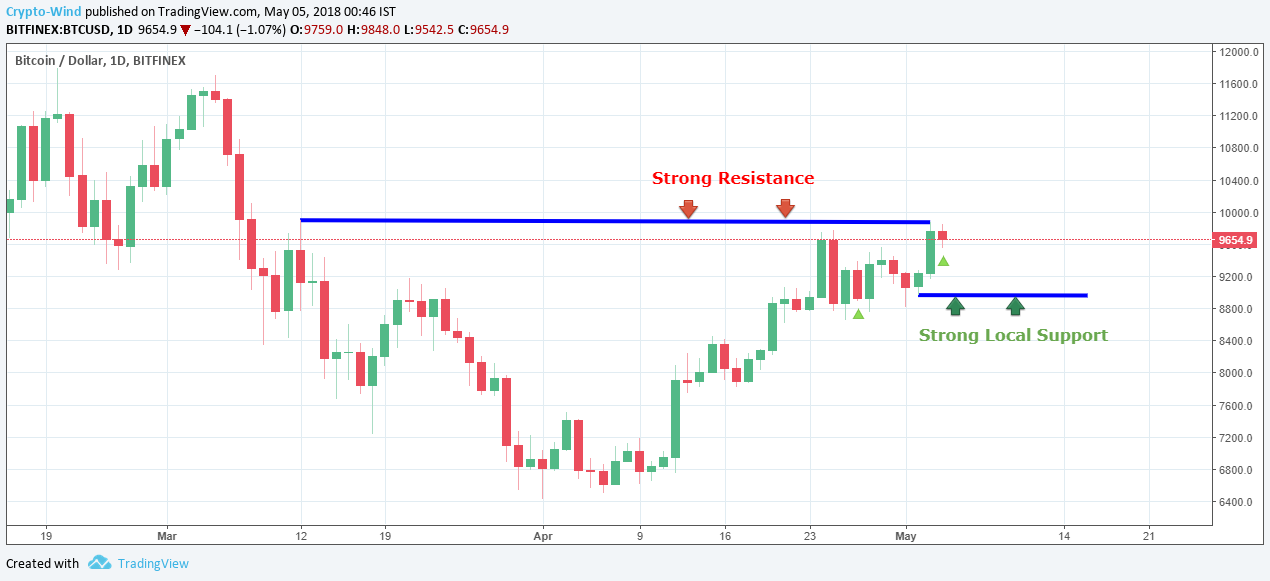 Many strong bottoms also have been formed which strongly indicating an upward bullish trend.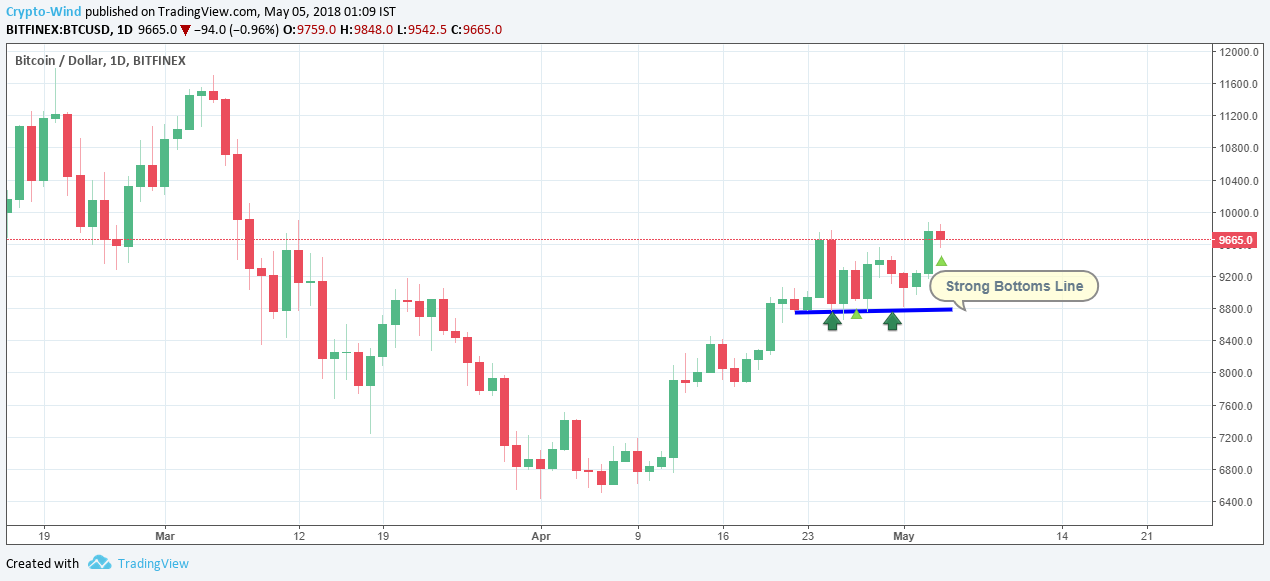 Before getting the bullish pattern an Elliott correction wave might be placed.Just be patient at that time.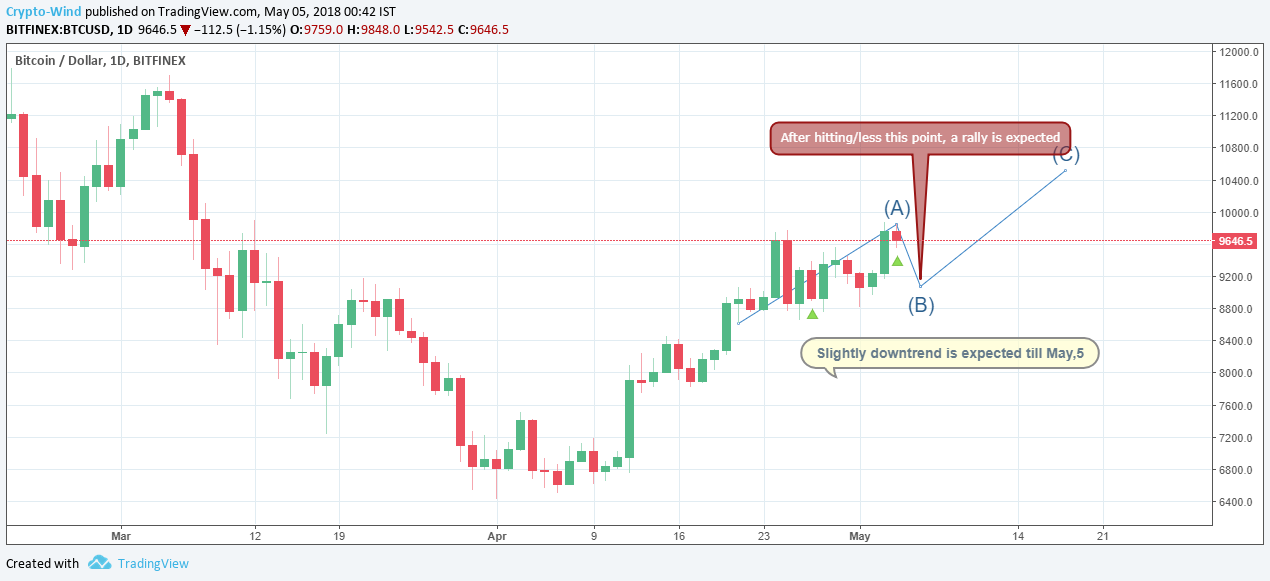 So after Elliott correction wave, I expect a cup and handle will be formed.This chart pattern will surely indicate a bullish reversal pattern.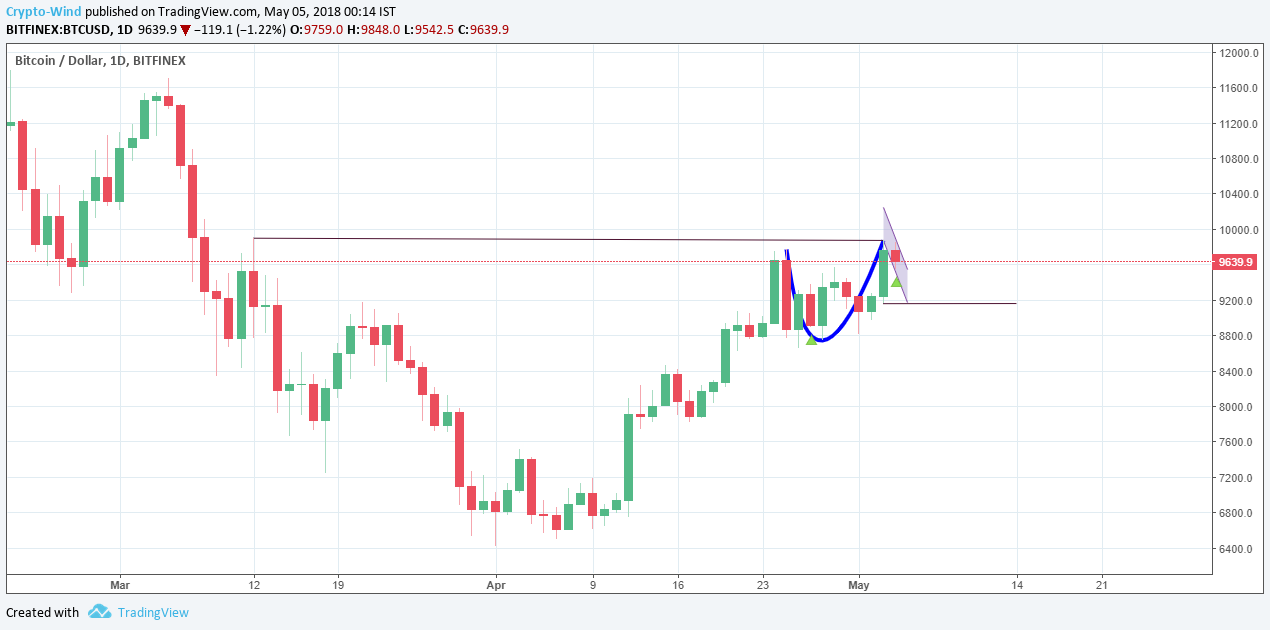 I hope BTC is going to climb above 10k within a couple of days!
You can also check my previous idea Bitcoin Is Going To Hit 10.5k$ or More Within Two Weeks


Disclaimer: Everything written here is for discussion purpose only and should not be taken as advice to invest your capital.Always Speak with a professional financial planner or advisor before making any investment decision.Never make a trade based on what you see here.Your capital may be at risk in cryptocurrency trading.