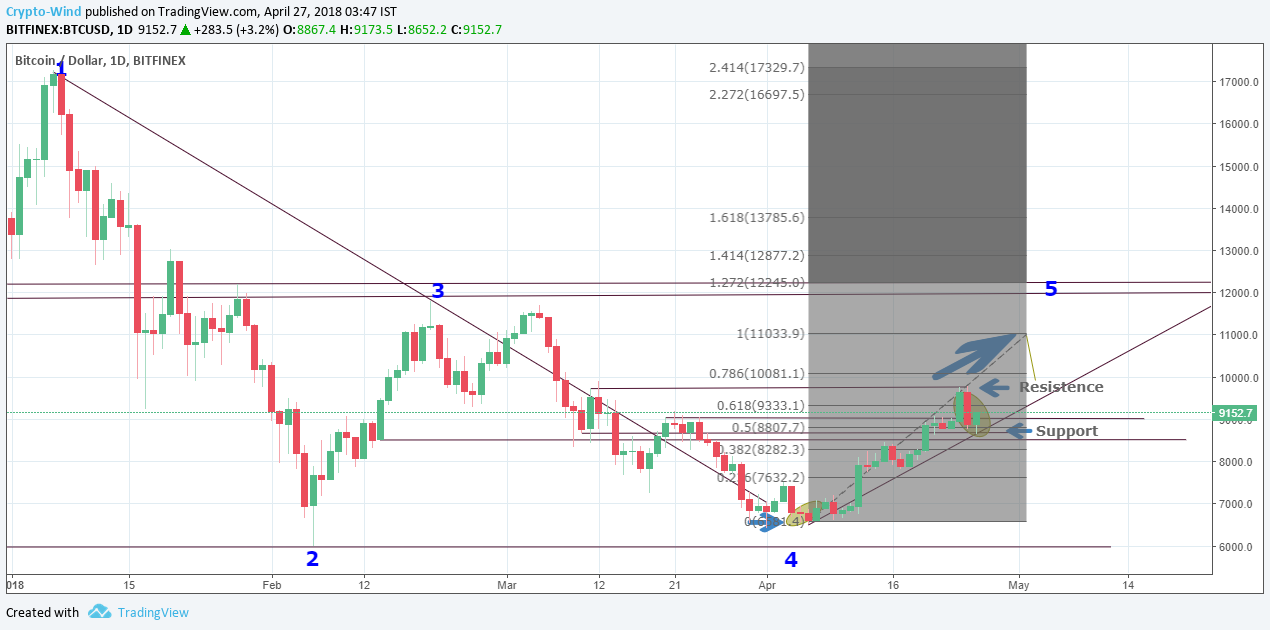 After Finding it's resistance at 9729$ ,it came down to it's supporting level 8652$. Elliott wave pattern is showing that it's going to hit it's next level at 10.5$k-11$k.If It Hits according to 127% Fibonacci Extension , it will be a good news for the crypto market.Good time to buy it at 8.8k-8.95k$ today.I think Long will be better.
Disclaimer: Everything written here is for entertainment purpose only and should not be taken as advice to invest your capital.Always Speak with a professional financial planner or advisor before making any investment decision.Never make a trade based on what you see here.Your capital is at risk in cryptocurrency trading.


Find Me As Crypro-Wind.