Now this is BIG: Major Crypto Exchanges Subpoenaed
Bitcoin and other cryptocurrencies flash-crashed Saturday night, one day after the US Commodity Future Trading Commission (CFTC) sent subpoenas four cryptocurrency exchanges in an ongoing probe into bitcoin manipulation that began in late July - following the launch of bitcoin futures on the CME, according to the Wall Street Journal.
Bitcoin Tumbles After Major Crypto Exchanges Subpoenaed For Manipulation, Coinrail Hacked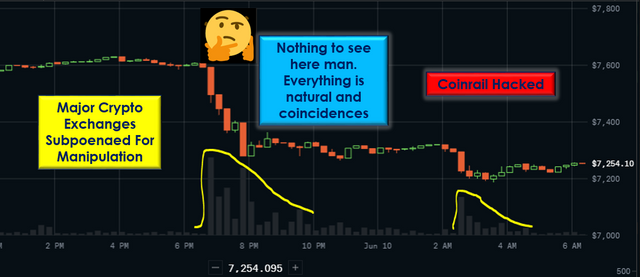 ...and another South Korea Exchange Hack
Yahoo reports:
Bitcoin extended losses for a third day
, tumbling as much as 6 percent Sunday as South Korean cryptocurrency exchange Coinrail said there was a "cyber intrusion" in its system.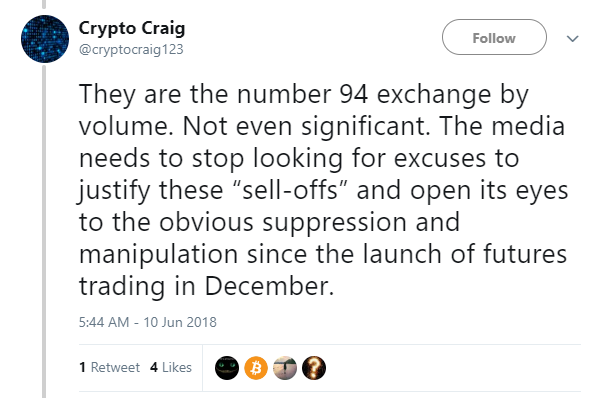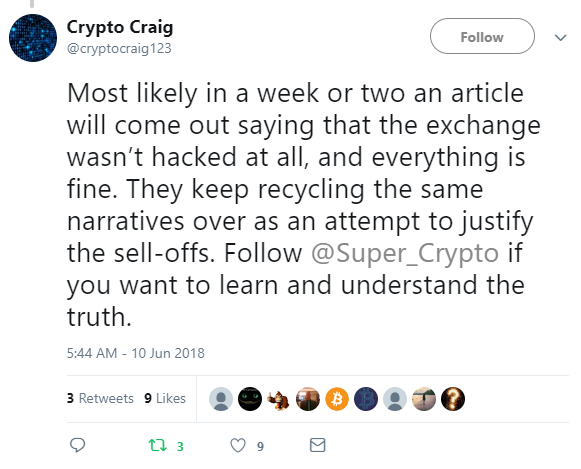 Just one more FUD and we BREAK the trend-line
Bitcoin is on a Critical support again. All it needs is one more Hack or Regulatory FUD and we will break that trend-line and floodgates will open. Will it be this week? Let's see.
Read more here: Bitcoin Smack-down to the trend-line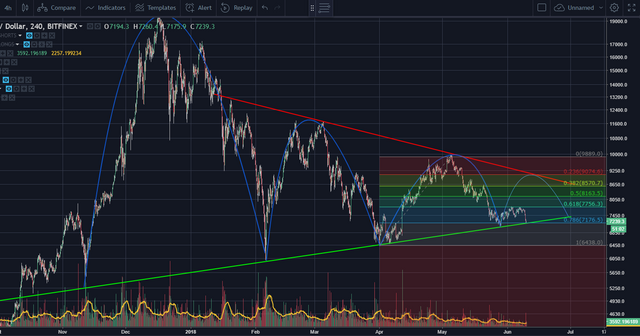 Good to know this
Everything was Crystal clear for those who had their eyes open in the Q4-2017. I tried to warn since Nov-2017 while everyone was dream peddling.
--
My Twitter Handle @Super_Crypto
Medium posts
Steem posts
--- Disclaimer
#1) My channel is not a financial advise.
#2) If you do not want me to include your tweets in this space please let me know quickly before Steem is frozen in time (3 days) and I will remove your tweet (also unfollow me so I don't do it in future).