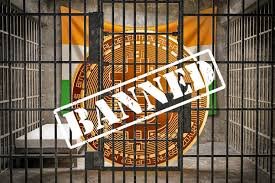 Image source :- Google
As Most Of You Know What Happened On April 6 India ~ RBI banning all financial institutions under its control from providing services to cryptocurrency exchanges, starting on July 5.
Its 5th July Today And According to Last Report by RBI about banning cryptocurrency transactions does not changed, Indian Banks Started Closing Bank Accounts of Cryptocurrency Exchanges Of India From Today Onwards and Due to which Almost Every Cryptocurrency Exchanges Got Affected And Struggling With Major Problem Of Deposit and Withdrawal Of Fiat Currency That is Indian Rupee.
In This Article I will Tell You What Major Two Cryptocurrency Exchanges Of India Told About Lossing Fiat Support.
1. Zebpay

India Biggest Cryptocurrency Exchanges As well As Wallet Told to Media That:-
Today we are disabling the rupee deposit and withdrawal options on the Zebpay app. This is being done in light of the bank account closures as per the RBI guideline…INR deposits and withdrawals have been paused in the Zebpay app until banks allow us again
2.UnoCoin

The Second Major Cryptocurrency Exchange of India wrote that :-
Banking services are expected to be revoked this week…if you are withdrawing or depositing any rupees in Unocoin, there could be a time when we may not honour such requests.
Last But Not the list what you think Exchanges will do to Overcome this Drastic situation ? Please Comment Your Views in Comment Section.