The bulls are almost back and we're almost in the clear.
I'd seriously consider buying if I hadn't already.
A few posts earlier, I mentioned selling my assets before the crash began. Then I wrote about getting back in at what seemed like the lows. However, as soon as those lows no longer looked that way and prices crossed my predefined lines, I left the market and waited for a confirmation of a bottoming.
For the sake of those reading, I chose not to recommend getting back in until a confirmation based on price action had been established. Personally, I have been back in since very close to the bottom (BTC $5897/ ETH $624). Here I simply present the very same charts I have been using.
We've closed significantly higher than the longer term moving average (red line in the charts) for the overall market cap proxy I use and facing resistance at the shorter term moving average (green line). As for bitcoin, we've just finally closed above the longer term average and the same support/resistance line I've been using in all previous posts, including the one where I declared it a crash. And as usual, ETH and NEO have held up nicely.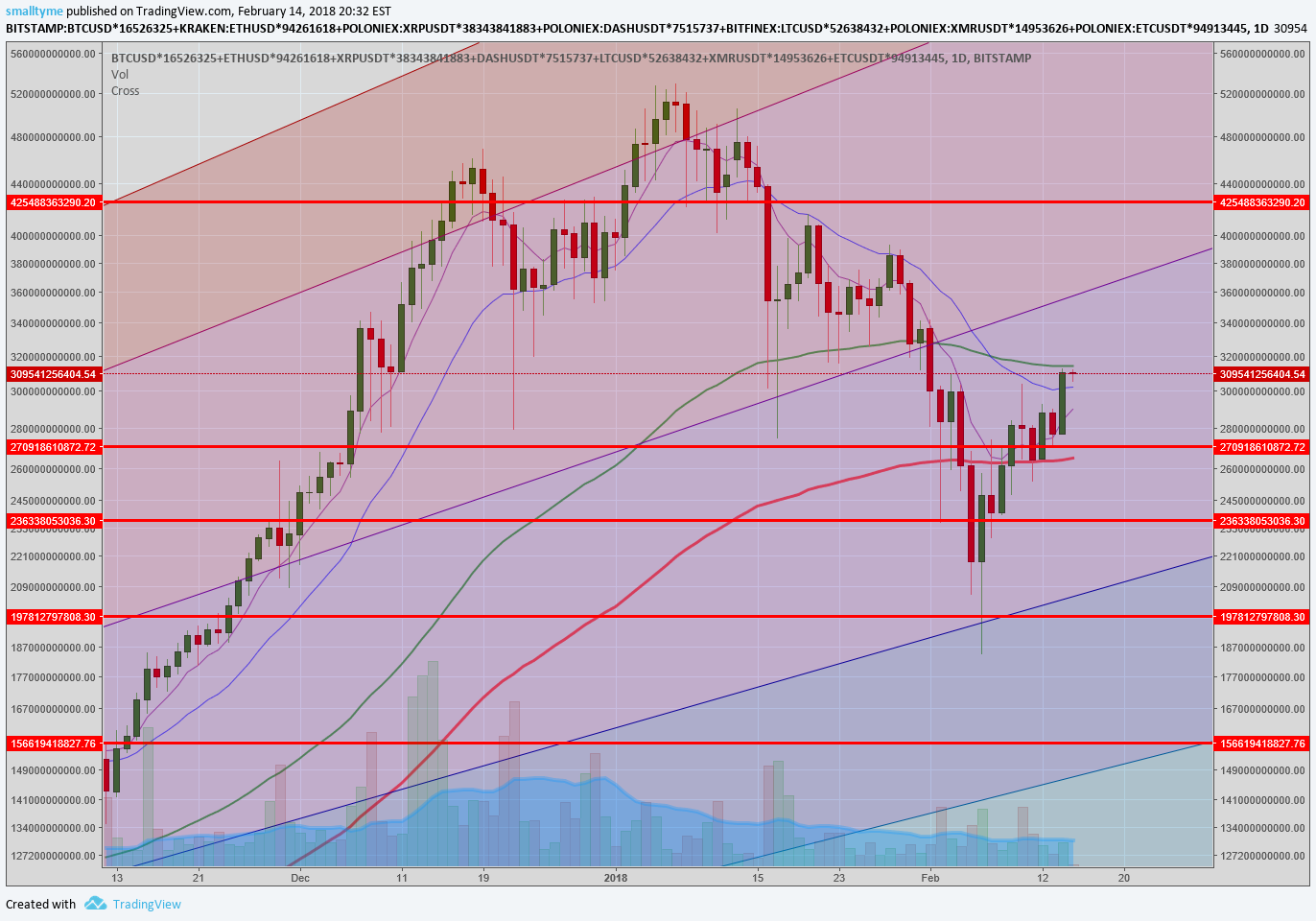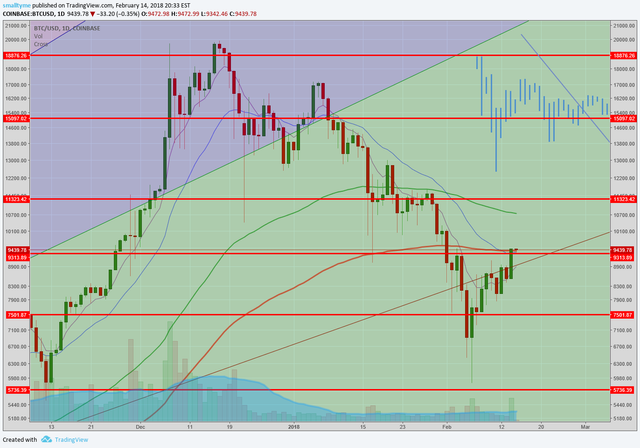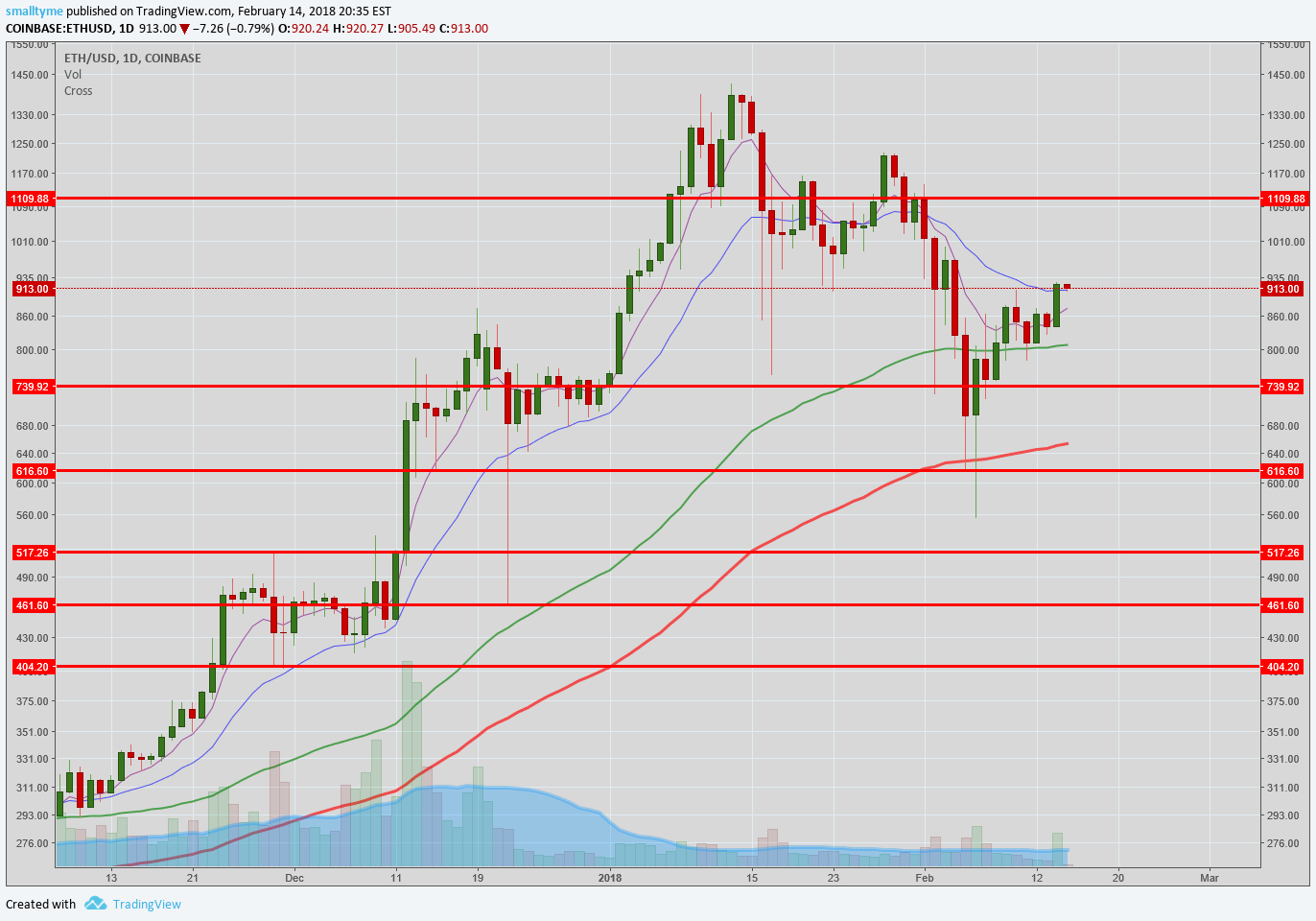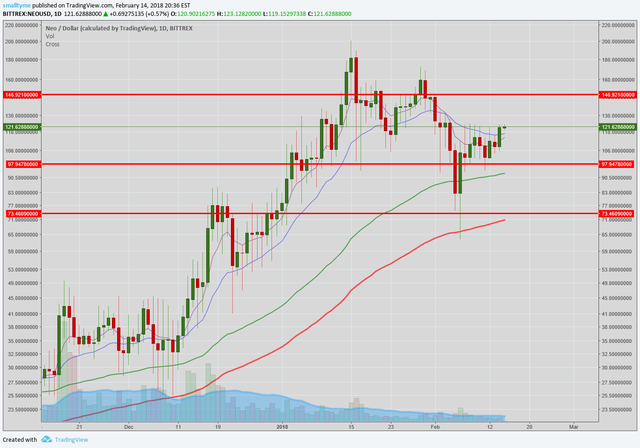 Again, do not take this as investment advise. You are blessed with a mind. Do your own research and come to your own conclusions.