Why you should think twice before entering Bitcoin market now for the long term!!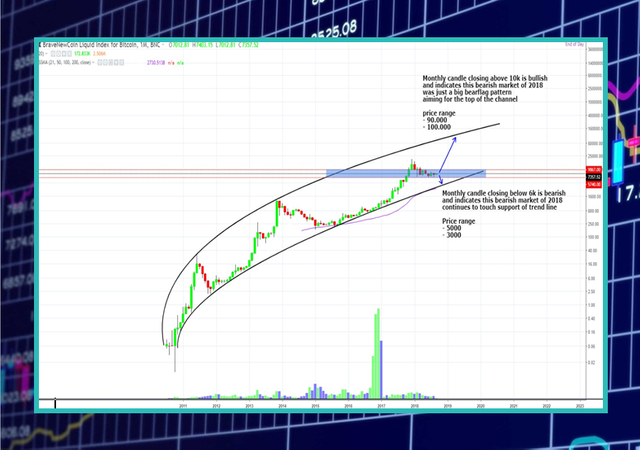 It's either this or that
Since 2017 Bitcoin has gone mainstream and the stereotype thought of making money quickly is a fairytale. Many people have noticed that it's maybe a little bit more difficult than expected and have tried a variety of things such as;
- hodling
- daytrading
- swingtrading
- staking & leasing
etc.
It's still the 99% of the people who started crypto last year that fail being profitable and are even new to the stockmarkets. People are getting annoyed their trades are not going as how they had planned and are hoping for a major drop in the market towards the low of 5k. This so that they can stop the addictive trading and focus on longterm using large capitals instead of having to be awake at night to see the Bitcoin course.



The dangers we oversee
Compare this image above here to a small trade. A small trade you have to position yourself in and minimize the risk by being close to a support or resistance with a wide stoploss above- or underneith it. Now imagine that you enter the Bitcoin market at 6k and you ladder yourself down to lets say 5k because you don't want to miss the boat. It's a pretty descent strategy but, Bitcoin could also easily go to 3k as well. At the moment it's not so weird that both scenarios are in play. We have seen a downtrend for almost a year, but in the same time we are looking at a major bearflag that might be ready to pop back up to 20k. And let's say it won't pop up and it drops to 3k. That means you'r risking a serious loss from 5.5k average laddering. And now the dangerous thing is that i know people that are willing to put some serious savings into Bitcoin. Not talking about hundreds, but thousands. And trust me, from that point on for newbies they can easily stand in red numbers of -2.000 or more and panic sell like they would do on a small trade.



Ask yourself this question before investing
- am i profitable on small trades and do i have a good trackrecord?
If the anwser is no, it might not be a smart idea to enter the Bitcoin market with a serious amount of money simply because you call it a longterm investment.
I understand you want to make up for your losses you have made last year, but in my experience and in the law of trading it's never a good idea to reïnvest an irretional amount of money to get your money back quick.
Bitcoin can go to $5000 - $3000. But it can also go to $20.000. Don't be blind and look at what you can win, but also look at what the odds are that's really going to happen. A continuation in a downtrend is very likely to happen, just as likely as seeing a breakout to $20.000. You really want to bet 75% of your equity into Bitcoin with a 50/50 chance?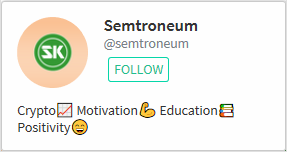 Best regards,
Sem