How to spot fractals in the market and how to make profit on it!?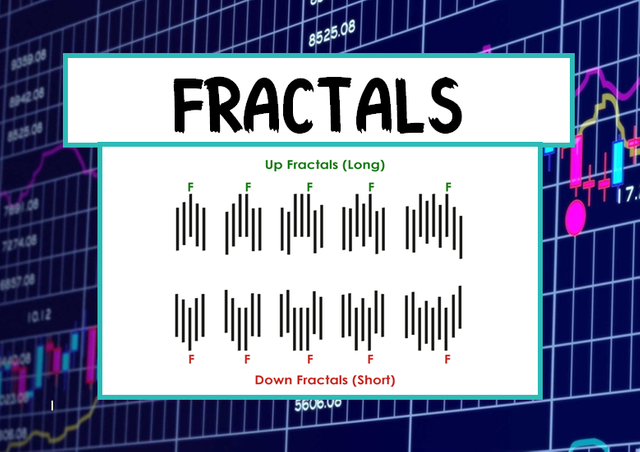 First and foremost
This post is about technical analysis and requires some basic knowledge about the stockmarket. In case your going to like this post and want to know more about Technical analyis leave a message in the comment section below!
Don't forget to upvote and follow me to support my hard work!


Fractals
So today i want to talk a little bit about fractals a.k.a. price reversals. Fractals are candlestick signals that show price is heading towards the opposite direction. Fractals can be compared to you're hands. You're middlefinger is always the longest while both fingers on the right and left are shorter.
While determening a fractal you have to look at the wig (shadow) of the candle. If the twoo candles on the left and the right aren't higher than the middle candle, a price reversal is likely to happen. Especially when price has just hit a resistance area.

Obviously there are many more indicators that show a price is about to reverse such as the fibonacci tool or using oscillators like the RSI or the MACD. However looking at the candlesticks alone gives away valuable information as well. And maybe even the most important information along with the market volume!
How to make profit on it?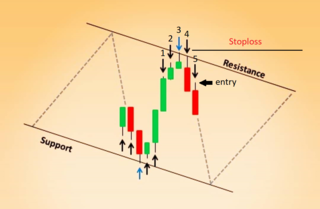 It's obviously easier said then done to find you entry in the market... but finding that perfect entry will always remain something difficult for new traders and even sometimes for professional traders. What you want to do when trading a fractal is to enter a trade at a point where the 5th candle didn't surpass the middle candle. So prevent losing your money instantly you of course trade with a mandatory stop loss!


Conclusion
So next time you trade don't only focus on what patterns you see, but watch closely on what candles are being created. Everybody is seeing the same thing and professionals know everything you know. So take advantage of everything that makes you a better trader.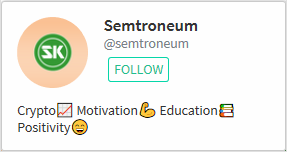 Best regards,
Sem