Blockchain is becoming popular with great innovation to existing projects. Today if a survey is conducted to know the number of people who know about blockchain technology, the numbers will be tripled as compared to previous years. Blockchain technology is indeed becoming more popular almost everyday.
Bitcoin and the other altcoins have really done well to keep blockchain technology growing. Providing solutions to existing problems is an important aspect of blockchain technology that really fascinate me. The decentralized systems used in blockchain technology is one critical aspect that needs to be safeguarded at all times. Decentralization here means people becomes the manager/controller of stuffs that belongs to them. There are many problems such as poor artificial intelligence innovations by most companies who are into the data ecosystem, poor quality of data produced by most small companies and poor stability of the data ecosystem by data producers that hinders the management of data by producers and sellers of original data.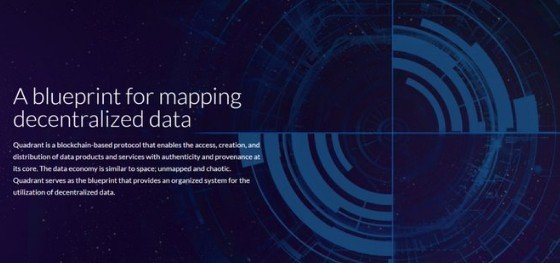 Quadrant Protocol is a new innovation, that has being put together by a team of great developers to ensure that data management is fully decentralized using blockchain technology. As I stated earlier there are a lot problems that exists in data production, collection and storage, hence the originality of the final output is usually not valid resulting in likely distortions. Hence there is a need for systems and structures to be put in place to ensure that data that are produced are of high value and originality. Quadrant is here to ensure both centralised and decentralized systems are put in place through the use of sophisticated technological advancements and the ever popular blockchain technology to ensure that problems facing data producers and consumers are solved.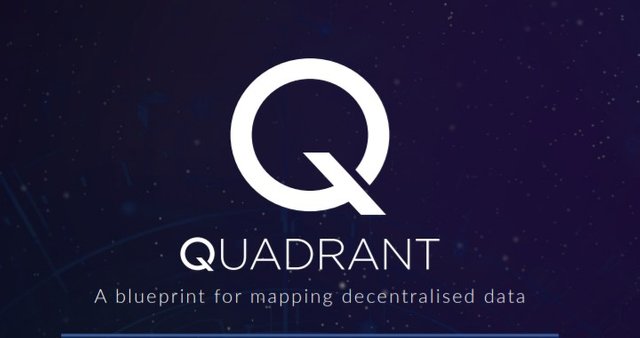 Quadrant plans to make use of the ethereum blockchain with two digital currencies: eQuad and Quad with each serving a different purpose. The Quad which is a utility token will be used only on the network provided by the project. On the other hand, the eQuad is an ethereum based token that will be sold during token sale. I encourage everyone to join this innovative project.
Learn more about the project from the links below:
Website : https://www.quadrantprotocol.com/
Facebook : https://www.facebook.com/quadrantprotocol/
Twitter : https://twitter.com/explorequadrant
Telegram : https://t.me/quadrantprotocol
Ann Thread: https://bitcointalk.org/index.php?topic=3676988.0
PROOF OF AUTHORSHIP
Bitcointalk Username: Swaggerkeme
Images credit: Quadrant Protocol