"A FRAUD it may be... But Bitcoin could reach $100,000 before it collapses !"- J.P. Morgan CEO Jamie Dimon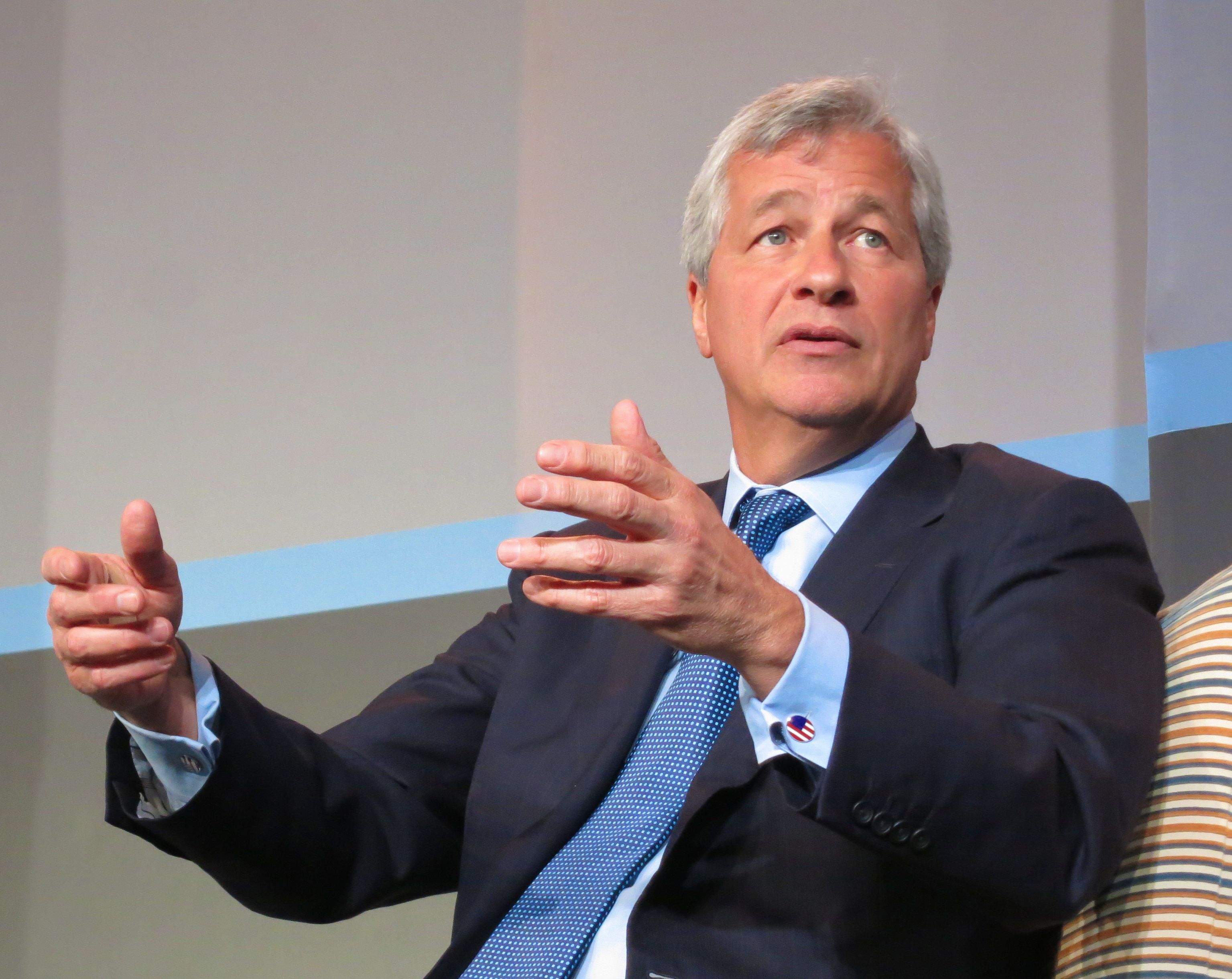 [ride-the-wave-before-it-collapses.jpg]
(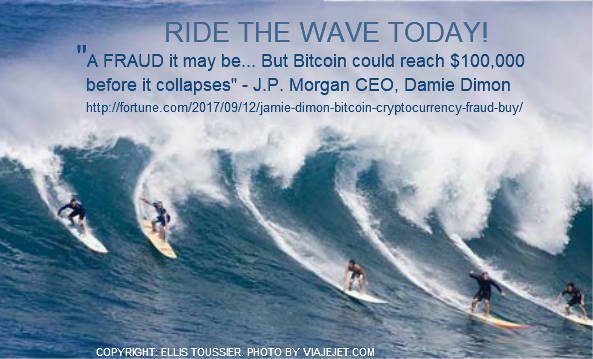 )
Several of my friends sent me links to J.P. Morgan CEO Jamie Dimon's infamous interview on CNBC television, in which he says several memorable quotes. Among them, he said
"My daughter bought Bitcoin. It went UP. And now she thinks she's a genius !" (note: In my opinion, she is smarter than her dad!)
Earlier that day, Dimon had said Bitcoin could reach $20,000. (A while later, in this interview, he changed his mind. He thought it might reach $100,000!!!)
Now, I want to send them this other quote, which Mr. Dimon did me the favor to point out:
"A Fraud it may be... But Bitcoin could reach $100,000 before it collapses !"
Excuse me, Mr. Dimon. Do you see the irony of saying that Bitcoin is a fraud, but the price of Bitcoin could reach $100,000 before it "collapses"? And after it reaches $100,000 and it "collapses" it might also reach $1,000,000 ?
I agree that it is a wave. We have all been impressed by this easy and inexpensive manner to buy and sell.
I am going to RIDE THE WAVE TODAY !
Note: Fellow Steemers: Please retweet. Send this post (or the mime) to all non-believers.
Copyright by Ellis Toussier, but I place it into the public domain.
Photo of surfers riding the wave, by Viaje Jet . com labeled for reuse
Photo of Damie Dimon, wikimedia.org
I am going to spend my money to PROMOTE this post, because it hit a raw nerve on me that Jamie Dimon's comments helped to cause the steep downturn in the Bitcoin and Ethereum and all cryptocurrencies... I have to point out to those who doubt, that he also thinks it might hit $20,000... no... $100,000 before it "collapses"
Yes, and after it "collapses" at $100,000 it might "collapse" again before it gets to $1,000,000 in (?) 2027 (?) So I am goint to Ride the Wave Today.
Please be sure to UPVOTE this post, so that it will be seen by more Steemers...
And please FOLLOW ME for more fun and games.
rejuvenation (Ellis Toussier)