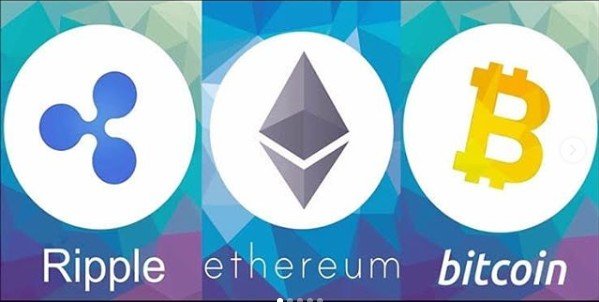 Are you aware that if Ripple (XRP) and Stellar (XLM) are currently higher (expensive) than Ethereum (ETH) when compared (compare) based on the maximum amount of supply?!?
I am not interested in having XRP and XLM because the Developers already have a relatively large amount of coins and some senior people in the crypto world (like Charlie Lee, including my seniors since 2013) think they are not purely cryptocurrency like BTC which is purely decentralized and fairly mined together.
Logically if an asset is controlled by a large number of people, then the asset will be at risk of falling if the asset holders sell all of their assets.
#bitcoin #blockchain #cryptolover #cryptotrader #cryptocurrency #bitcoinmining #blitar #indonesia #btc #ethereum #eth #ripple #xrp #stellar #xlm #compare
Bilingual (Indoensia) >>
Ripple (XRP) dan Stellar (XLM) lebih tinggi (mahal) dari Ethereum (ETH)
Sadarkah anda, bahwa jika Ripple (XRP) dan Stellar (XLM) saat ini lebih tinggi (mahal) dari Ethereum (ETH) jika dibandingkan (compare) berdasarkan jumlah maksimal suplainya?!?
Saya kurang berminat memiliki XRP dan XLM karena para Pengembang sudah memiliki jumlah coin yang relatif besar dan beberapa orang senior di dunia crypto (seperti Charlie Lee, termasuk senior saya sejak tahun 2013 lalu) berpendapat mereka bukan murni cryptocurrency seperti BTC yang murni desentralisasi dan secara adil ditambang bersama.
Secara logika jika sebuah aset dikuasai dengan jumlah besar oleh sedikit orang, maka aset itu akan beresiko jatuh jika para pemegang aset menjual semua asetnya.