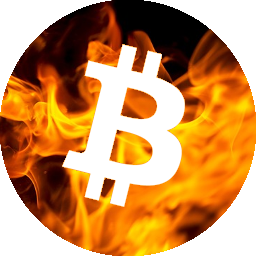 Many of you are not familiar with this concept, so let me explain it to you what is going on. As you might or might have not noticed, cash, and by that I mean: banknotes, coins and the ability to transact with them is slowly going away.
The Government and the banks are expanding their influence and control:
---
Alright let's look at this objectively. I am an expert in economics, I have pretty good understanding how the economy works, and of course I follow real Austrian Economics, not the scammy manipulated Keynesian/Monetarist one.
I acknowledge that a digital economy is better than a paper economy, I pretty much think nobody would be against a digital economy. Just the amount of potential that can be unleashed if transactions were frictionless, is enormous and we could double or triple the size of the global economy if this would happen.
You know I am obsessed with efficiency, I use mathematical tools to make things more efficient where I can, and most economists do the same, of course if their models are junk, that is another issue. But usually, if the models are good, then we can always see that there is always room for improvement. Nothing is perfect, you can always make things better.
Now I put the above section in highlighted mode, because the problem is the if, if transactions were frictionless then this would be a wonderful improvement for the global economy and humanity.
The problem is that a bank-based economy is not frictionless. It's horrible, all these regulations, the SWIFT system is very obsolete, the banking fees, and the rest of it.
This is so bad for people. Cash is not good: it can be stolen, destroyed and inflated away, but you still have control over your money to a large extent.
If banks control all your finances via a bank account, then you are toasted. Your credit card can be frozen, your bank account can be audited/frozen for an indeterminate amount of time. Yeah, how are you going to buy your daily bread then? What if you are an activist and speaking out against the government or the bank your are a client of? What if you are in a group that is discriminated? Do you think they won't abuse their powers to shut you down?
Do you see where I am going? A digital economy is wonderful, but not at the expense of our financial liberty!
We just see India banning the 1000 and 500 Rupee, another step in that wrong direction:
https://www.reddit.com/r/Bitcoin/comments/5civ5f/india_chaos_anger_as_cash_stock_runs_out/
There is already talks about banning the 500 EUR:
http://www.zerohedge.com/news/2016-02-15/war-paper-currency-begins-ecb-votes-scrap-500-euro-bill
And make no mistake about it, they will get away with this, they will slowly phase out all large banknotes, and then the rest of it later.
Cash will be probably gone by 2020, globally.
---
THE SOLUTION: CRYPTOCURRENCY
We felt for a long time that paper currency will go away in the digital age, but we don't really want to be slaves of the banks and the Government. So to our luck Satoshi Nakamoto in 2008 invented something called: Bitcoin.
And this Bitcoin thing that is obscure and I barely heard about but I have ~80% of my wealth in it, should be something worth looking into.
I am just joking, I have been investing in Bitcoin right after 2013, and still doing it. I love the digital economy, but only for cryptocurrencies, they are the real frictionless finance instruments, not banks!
---
Photo: My own work, LICENSE: CC BY 4.0
---