Yeah, yeah… I know… We are on STEEM and I'm writing about Bitcoin... What a heck? :)
The cryptocurrency world has changed a lot from the moment when the first Bitcoin blockchain was created. At that particular moment, nobody knew where will BTC go and what kind of snowball effect will start. Let's make some list of facts that will support my theory from the title.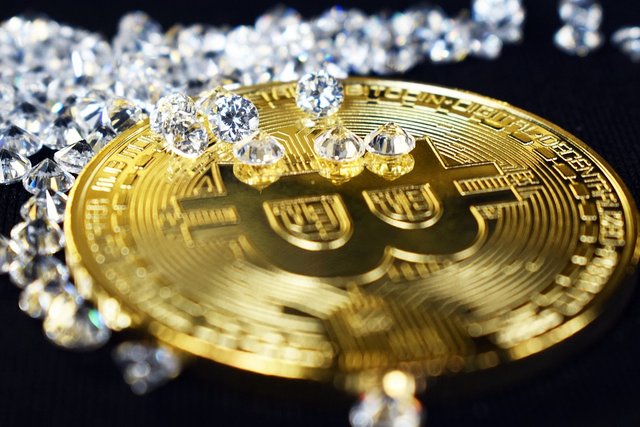 image by pixabay.com
Bitcoin is the first known cryptocurrency in the world.

The creator of Bitcoin is unknown to the public. <<-- This is probably one of the biggest pros (and contra) of the BTC. Those who would like to bury down the Bitcoin will say that when you don't know the creator, it's code can't be changed... It can't be improved... Well, it is true, but you can build a lot of things around it (like lightning network for example) and in that way improve the general "feel" of the coin.
I would say that this is the most important PLUS of Bitcoin. We don't know who is the owner, it can't be forked, it can't be changed... Because of that, we can eliminate all the "human characteristics", and when I say that, I mostly think about GREED. If you take a look at some of the owners of other coins, you will get the point. It is a harsh world, and people are very weak when it gets about money...

Bitcoin is used on exchanges as the MAIN currency in transactions. I know that I will maybe regret this sentence, but BTC in crypto is like USD in fiat money. The most known and the most traded.

Bitcoin is very often compared to GOLD and many people are collecting bitcoins as a store of value and like some kind of pension funds. By doing that, BTC circulating supply is getting lower and demand and price are rising.

Security. Bitcoin is proven as the most secured cryptocurrency because of the very strong network supported by the biggest army of miners all over the world.

image by pixabay.com

Bitcoin is already accepted as a payment option all over the Internet, offline stores and ATMs.
Okay, so why do we need altcoins? Just to be clear here, there are many altcoins that will not survive (bad ideas, lack of development, copy/paste coins)... But, there are a lot of great ideas and use cases between altcoins and tokens. Smart contracts are a great thing and we are just at the beginning of "tokenizing the world".
STEEM with its new changes and improvement have its place in the altcoins sphere. We have a very important "social line" present and a very strong community. WIth last upgrades around STEEM (steem-engine, SCOTbot) we got new interesting options like communities inside the community.
I'm not afraid of the future of STEEM, but I'm definitely changing my coin portfolio as time pass. Selling some altcoins which have a lack of development, marketing or other problems and moving forward into coin/tokens with a use case.
"USE CASE" are the two most important words for every cryptocurrency evaluation today.
ph
.:. .:. .:. .:. .:. .:. .:. .:. .:. .:. .:. .:. .:. .:. .:. .:. .:. .:. .:. .:. .:. .:. .:. .:. .:.
Don't forget to follow, resteem and browse my steempage to stay connected with all the great stuff!

Join SteemSavvy.com The Ultimate STEEM School
.:. .:. .:. .:. .:. .:. .:. .:. .:. .:. .:. .:. .:. .:. .:. .:. .:. .:. .:. .:. .:. .:. .:. .:. .:.