After getting into Microhash, a Scam par excellence which nevertheless is still paying out (see my first review here: https://steemit.com/scam/@orangeogre/playing-with-the-scam-microhash-testing), I stumbled upon an even more "exciting" investment site which offers 12% interest a day. Not kidding: 12 %, which is 2 % more than Microhash is offering. So I decided to get on board with some 40 bucks I earned from Microhash (which is money I can easily afford to lose - Rule No 1).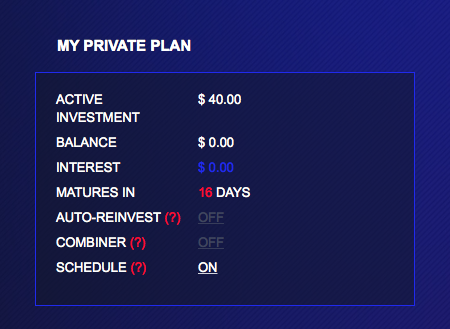 So what is Laser.online?
Lets put it this way: Their business-model is "refreshing". They are not trading bitcoins nor do they supposedly mine. They are a supposedly a high-tech engineering and laser-based contract manufacturing firm which designs the most advanced laser systems. Great! I love lasers. But why do they need litte money from random people - and why do they give 12% interest? I can not answer this question. This is obviously a big red flag.
Their investment offer: 12% daily for 12 business days.
At least their presentation is professional:
So I can not recommend this site if you want to invest in serious business and not in PONZI-schemes (but I can recommend visiting it, because it has such a great 80ies music!).
Why did I invest in this Site?
First of all, "scientific reasons"! No just kidding. My plan is to invest the said 40 bucks for 12 business days and get the said 12% daily and capital back (after 16 days) - and most importantly: NO REINVESTING. Since this is not a long time, I speculate that this plan will work and that this site will be up for some more time (they are online since 41 days). But you know: Nothing is certain, when you ride the Scam.
Will keep you posted!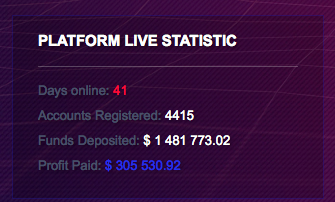 Also watch Bitcoin Doubler: