US Real Estate In The Grip Of Bitcoin Fever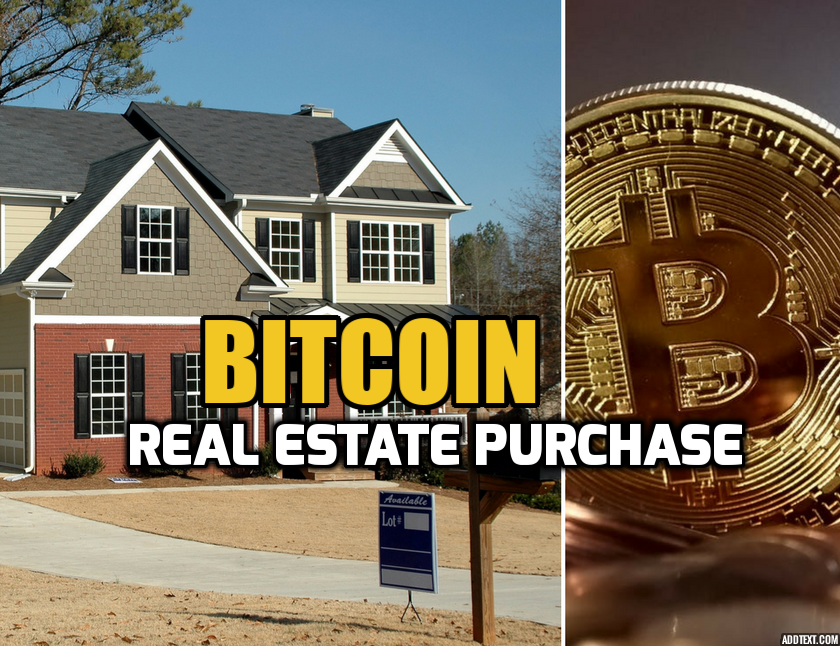 The US and more particularly the real estate market in Florida is in the grip of Bitcoin fever. Perhaps the reason for this is the ease with which foreign investors are able to use Bitcoin to get around currency controls in their home countries as well as in the US. Until the end of 2017, this cryptocurrency was responsible for paying for about 75 different properties. Of these properties, the most were sold in South Florida and California. Driving around Miami, it should not come as any surprise when you see signs saying Bitcoin is accepted as a payment option.
Sellers accept Bitcoin payments
In fact, a seller has even gone to the extent of only accepting Bitcoin as payment. The truth is Bitcoin has been on a surge and has risen to about 20,000 USD in the middle of December 2017 before coming down sharply around Christmas. In 2018, it had a value of about 14,000 USD. However, given its volatile nature, many real estate agents are wary about accepting Bitcoins as payment.

Foreigners are attracted by Bitcoin
Some people are speculating that Bitcoin in real estate transactions will rise considerably in the next year. Bitcoin transactions are useful for foreign buyers who wish to invest in the US and who would not be able to do so otherwise. They are using this digital currency to get around US regulations and rules. Buying property through Bitcoin payments offers them an excellent option.
Getting around currency regulations
The fact that when bitcoin accepted as a payment option it gives foreign buyers a chance to circumvent regulations and buy property in the US. Buyers from South American countries like Brazil, Argentina and Venezuela are leading the way in buying properties in the US through Bitcoin payments.
Circumventing US economic sanctions
Another reason why Bitcoin payments are attracting foreigners is they allow these people to circumvent US economic sanctions. Countries like Venezuela that have very strict currency controls are able to dodge regulations and sanctions by using Bitcoins to pay for what they wish to buy in the real estate market in the US. Is this money laundering? Just look at Iran which is a country that is the target of many international sanctions.

Fueling money laundering
Everyone knows that money laundering is driving the real estate market in South Florida. Bitcoin may actually be fueling money laundering activities. The good news, however, is that when people deal in such cryptocurrencies they are leaving a footprint that authorities can find and use against them. Jose Felix Diaz has sponsored a bill that includes Bitcoin in the fight by Florida against money laundering. Real estate transactions that involve Bitcoin payments can be traced through the Blockchain. The real threat to Bitcoin is if and when it crashes.
Buyers of property are happy to see Bitcoin is attracting so much attention because this attention means that their properties are going to get more exposure. The Bitcoin rage is currently at a very high level but as some experts warn, this may be just a bubble that may burst at any time.
Transactions in Bitcoin are all recorded in a public ledger that is known as the Blockchain. So, if the authorities want to find out who paid what they can do so by inspecting the Blockchain. The bottom line is the fashion of buying and selling real estate properties in Bitcoin is volatile and could adversely affect you if you are caught at the wrong end of a crash in the value of Bitcoins.
---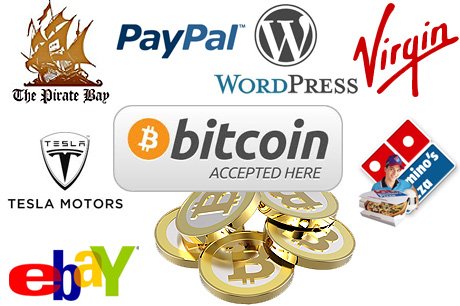 So what else can a bitcoin buy?
Hire a ladies company or sexual services
In Venezuela, it is now possible to pay for escort services with Bitcoin.More on this here: Venezuelan company offers "female escort" services with payments in Bitcoin and OnixCoin - https://steemit.com/bitcoin/@meidy/venezuelan-company-offers-female-escort-services-with-payments-in-bitcoin-and-onixcoin
Shopify solutions
Shopify offers their merchants a bitcoin payment solution, currently over 1000 Shopify stores accept payments in bitcoin.
Book a get-away on Expedia
You can very easily book a holiday with Expedia using only Bitcoin. Bear in mind though that this isn't an option for booking plane tickets as anonymity in that field is a bit of an issue
Go to space with Virgin Galactic
Richard Branson is a big fan of Bitcoin, so to him, it seems natural that you can pay for space travel with Virgin in Bitcoins. This also includes companies Virgin Mobile and Virgin Airline. Virgin realizes that Bitcoin has really come to its own these last few years and people are becoming aware of it as a payment option. It is for this reason that Virgin customers are offered the choice to pay for services in Bitcoin.
Microsoft purchases
You can use Bitcoin to purchase games, movies, and apps in the Windows and Xbox stores. However not for purchasing goods from the Microsoft online store. With the rising popularity of digital currency, this may soon be an option.
University of Nicosia
You can pay for your education in Bitcoin at the University of Nicosia in Cyprus. After Cyprus went through an economic crash in 2012-2013 the country very quickly warmed to Bitcoin. After the government decided to halt withdrawals of larger amounts of sums from people's bank accounts and proposed a fee on deposits, people quickly moved into Bitcoin. The University of Nicosia was the first one to offer a Master of Science Degree in Digital Currency.
Gift Cards
You can get gift cards at a nice discount when selling your Bitcoins for them on Paxful. The most popular ones are iTunes, Amazon, and Visa Vanilla gift cards. But you can also sell your bitcoin for a booking.com gift card for nearly 50% mark up. This is just a modest list, as Bitcoin and other cryptos are rapidly going mainstream, the thought of everyone transacting in Bitcoin instead of converting it back to fiat currencies does not seem like Utopia any longer. Africa is already figuring out how to fix their financial issues through the use of crypto. The rest of the world is unsure about the big banks and their stranglehold on the financial system. Things are looking great for Bitcoin's future!
---
Have you ever bought goods or services with Bitcoin? Leave a comment below about what you bought, how it went etc. All comments and interaction with this post appreciated!