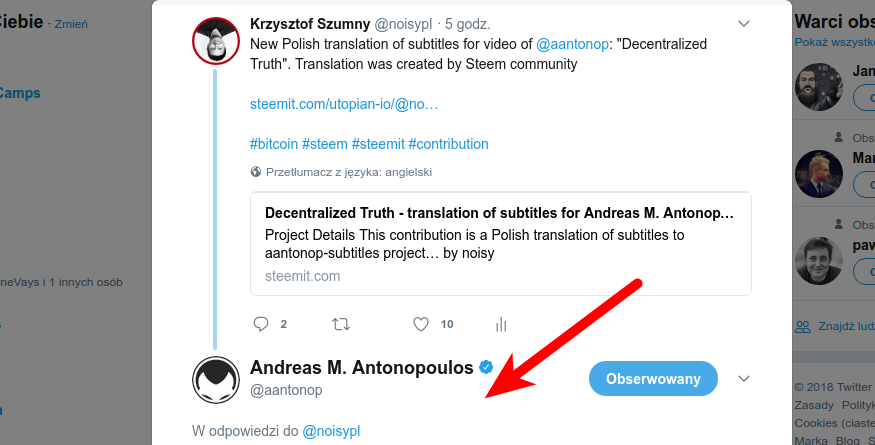 Ok, lets start from the beginning :) I hope, that I do not have to explain to you who Andreas Antonopoulos is - but in case you do not know, he is very well known Bitcoin advocate, who visited few dozens of countries to give talks which explains Bitcoin and why Bitcoin and Blockchain are so important!
What contribution did I make?
Well, over a year ago I had this idea, to not only gather all videos of Andreas in one place (on account @andreas-m-videos), but basically help educate people and build awareness about blockchain technology. Andreas is my idol. He was the inspiration to many of my talks, and as well he was always a great source of knowledge.
I wanted to help him spread the knowledge, which he captured so greatly in his talks. Videos from his youtube channel has been already listened by millions of people around the world. What difference can I make?

What number can I add to this views counter? Well... instead of adding, I started to thinking how this can be multiplied :)
Translations!
I decided to start a project, with simple goal:
Translate all best videos made by Andreas
to the most popular languages of the world!
Plan (already in progress)
Do not translate subtitles to his videos alone - I can only speak Polish and English
Find skilled professional translators, which would like participate in such project in long term
Try first with one language, to test the whole process
3.1. I decided to start with Polish translations, because I was able to review on my own, publish them and submit to Andreas, knowing that they are good.
Use earned STEEM and SBD, to pay for next professional translations
Find more people, which would like to cooperate with me, to review translated subtitles of his videos to more languages! :)
If there are professional translators among Steemians, maybe even start to cooperate with them, paying them for their translations, instead paying some private company
So far I managed translations of 3 videos to Polish and more are coming soon:
Introduction to Bitcoin - coming soon
Next step? You!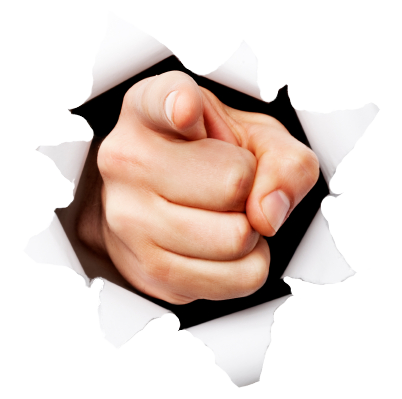 I am looking for people, which would like to work with me, which would be responsible for reviewing and correcting newly translated subtitles in Spanish, French, Chinese, etc.
Right now I am looking for volunteers, which like me, would like to work pro publico bono on this project.
I am not sure, whether working on this project for free is 100% sustainable - even reviewing translated subtitles, writing posts about it to post to Utopian, promoting such materials outside of Steem - this all takes me around 3 hours per video.
At the beginning, I wasn't sure, whether I would be able to even cover the cost of translations which I have paid for in advance. There is a possibility, that if posts about those translations will earn a lot, that there will be a small reward for all people involved as well.
Possible outcomes
First of all, those translated videos have great value for everyone involved in crypto-space. But the great thing is... that doing something cool, we can show to the people, that Steem community can do awesome things, not only for Steem, but for all people!
Whenever I've published an information that Steem community helped translate videos of Andreas, a reaction of people are always the same: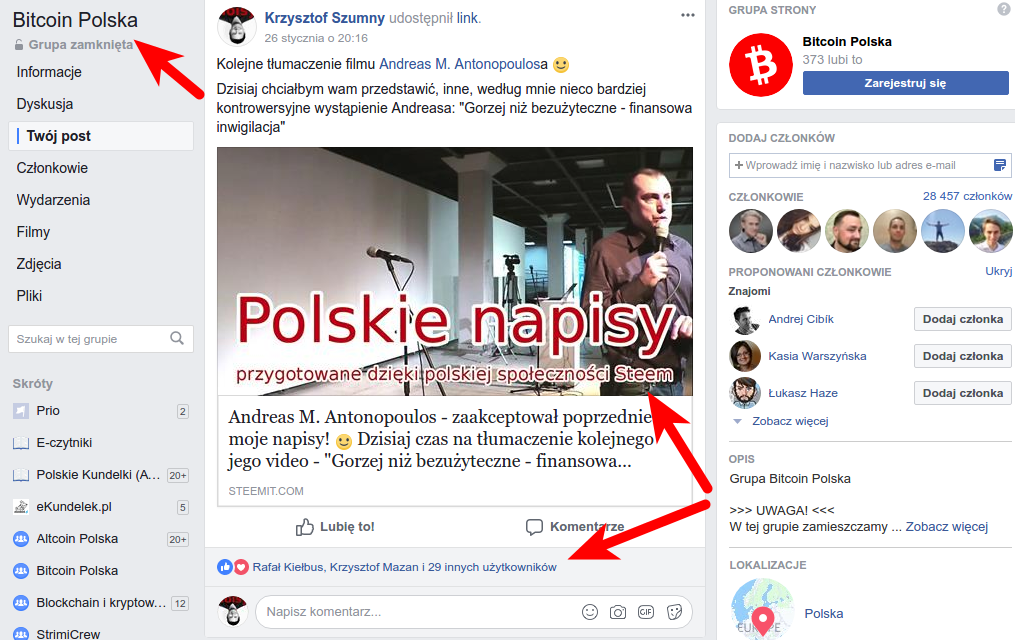 In my opinion, this might be a good way to create great relationship between Bitcoin community and Steem community :)
I would not lie, that one of my goals is to help Andreas change his mind about Steem. This is what he currently things about it:
At the beginning he was an advocate of Bitcoin, after a while Ethereum also got his interest (he is writing a book about Ethereum right now).
Currently thanks to tweet above, we already know, that Andreas knows about us! Now we should just prove how effective and extremely useful we can be for him and for all people which would like to learn more about Bitcoin and other blockchain technologies
I do not see the reason, why because of this project, he would not be able to change a mind about the usefulness of Steem. Maybe he will even join Steem, to say thank you for those translations :)
If you would like to cooperate with me on this project, please write a comment how you could help and please contact me at https://steemit.chat/direct/noisy