Bitcoin | BTC
$ 7340.69
9.04%
Ethereum | ETH
$ 502.84
4.96%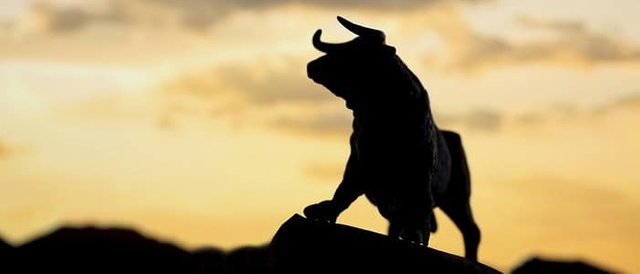 Is This The Beginning Of Another Bitcoin (BTC) Bull Run?
OPINIONALTCOIN NEWS
By John P. Njui On Jul 17, 2018
BTC Trading
0 Comments 4,216
Share
$6,900 per Bitcoin (BTC) is the current magic number when you ask any seasoned Crypto-trader in the crypto-verse. This is because they believe that once this resistance level is broken by the King of Crypto, we could be seeing BTC values get to a new zone of between $7,600 and $8,000. BTC is currently trading at $6,717 and up 3.34% in the last 24 hours. If its current momentum continues, we could be breaking the $6,900 ceiling very soon.
Several technical analysis experts have done a good job of analyzing the general direction of the price of Bitcoin in the coming months. But technical analysis goes hand in hand with current events that affect the crypto-markets.
Bitcoin ETF Factor
The general mood and feel from crypto-enthusiasts, is that the SEC will approve the Bitcoin ETFs filing by the CBOE. This is due to the fact that previous ETFs were filed during a period when the rest of the world had not shown signs of regulating the industry. At the moment we have the following countries that have passed laws and/or expressing their will to do so: Malta, South Korea, Japan, Canada, Germany, Thailand, Philippines, just to name a few.