There are two safe bets in the cryptocurrency world. Bitcoin and Ethereum. Period. I am not implying that you should not invest in any other coin, I am strictly saying that these two coins have been proven and can give insight into the direction of the market.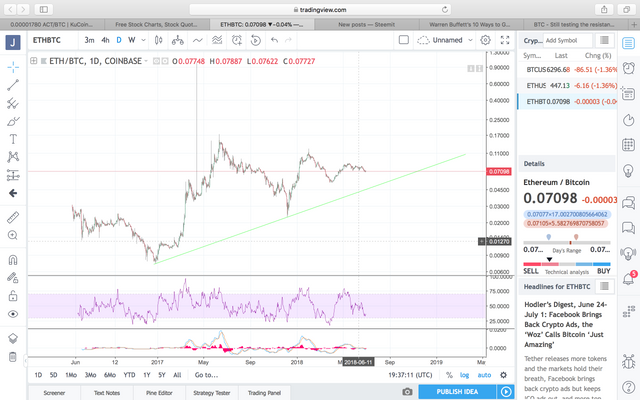 Between BTC and ETH, BTC is my pick right now. If you look at the ETH/BTC chart above, you see that ETH has plenty of room to drop against BTC. Until the green support is tested again, I would not recommend ETH over BTC.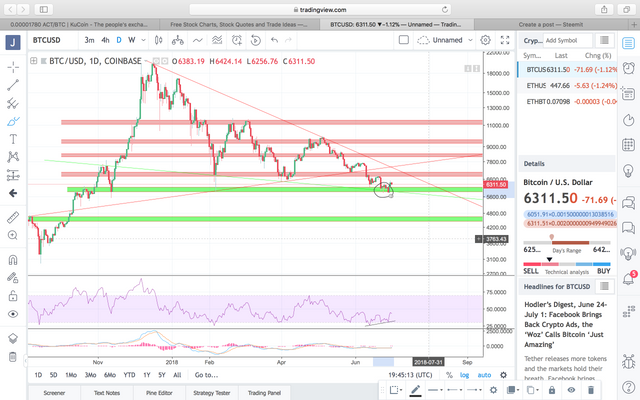 Bitcoin has a bullish divergence and was heavily oversold a little under a week ago. At the same time this occurred, the horizontal and diagonal supports intersected giving a strong buy signal. If you are new to technical analysis, a buy signal DOES NOT mean the price will definitely go up, it simply means the likely hood of price increase is high according to the analyst.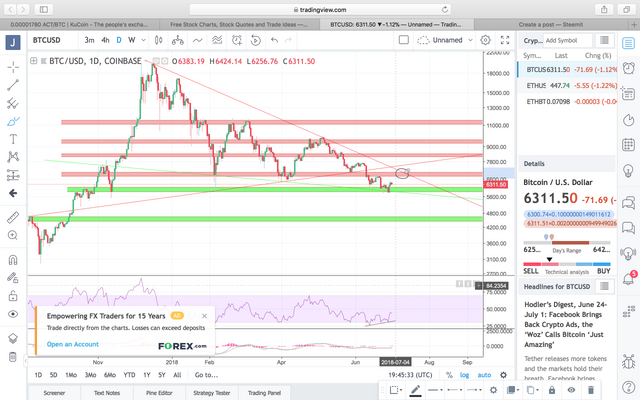 BTC will see little resistance until 6800. That resistance is both on the horizontal and diagonal and should prove to be strong.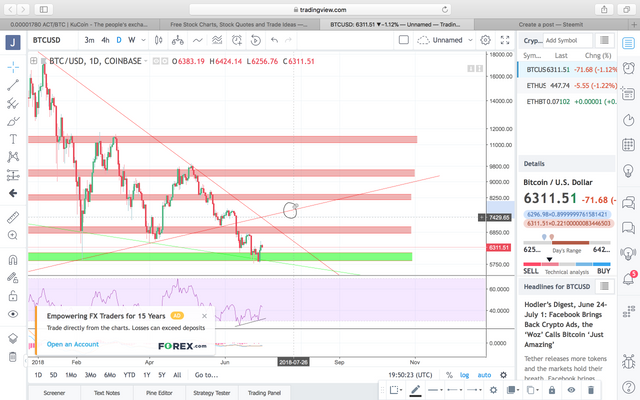 If we break through that, the next resistance would be the old support line. If that line is broken, we can safely assume a bull market. Until then, play the game with caution and keep a close eye on your trades.
Cheers!