Day 14: 5K to 1 Million - The Price of Bitcoin Doesn't Matter to Me, Here is Why...
Quick Recap:
Starting September 23rd, 2019, I embarked on the journey to turn $5000 into one million dollars by trading stocks and cryptocurrencies in a way that anybody can replicate. I am using Tastyworks as my main trading platform for stocks and options (You can sign up for your own account with my referral link)
For crypto, I am mostly using Binance and KuCoin.  You can sign up for Binance and KuCoin with my referral links as well. See the Day 1 Blog for my exact trading strategy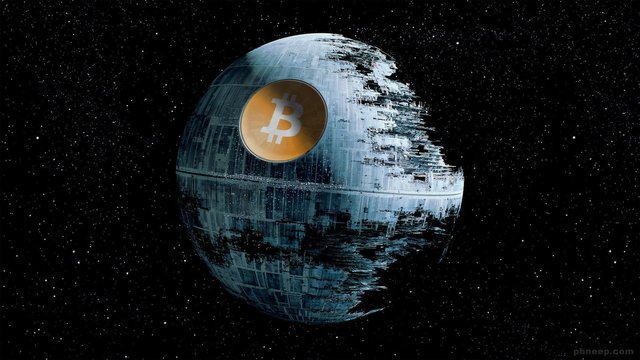 Day 14:
Today is Sunday so the stock market is closed.  And I am still on vacation touring the awesome City of Quebec.
So much to see, so much to do, and so little time!
Luckily the stock market is closed so I really have nothing else to do any ways.  However, after I got back to my Air BNB after a whole day of exploring the city, I came back to a surprise. 
Bitcoin has once again dropped to below $8,000!
Oh my God!  
Should I buy more?
What if it keeps dropping?
What if I don't buy and it bounces and goes on an epic bull run for the ages?
What if it drops to zero?
All kinds of crazy thoughts were running through my head! 
And then I realized something.
The price of Bitcoin really doesn't matter to me.
Why? 
Because I always use only a part of my profit from trading Iron Condor to buy more Bitcoin.  
What that does essentially is that I am using "House Money" to play. 
If it goes up, then my return on investment would be "infinite", because the capital I am using comes from profit of earlier trades.  Right?
And if it goes to zero and I lose all of the money, since I am only using a portion of my profits to buy Bitcoin, that means I would STILL have made money overall.
Heads I win, and tails I don't lose.
What a concept eh?
That being said, I believe in the pillars of bitcoin so strongly that my eventually plan is to exit the legacy fiat monetary system completely!
How can you NOT root for something that is:
Open
Public
Borderless
Neutral
Censorship resistance
Right?
Long Bitcoin, Short the Fucking Bankers.
Follow Me on Twitter to get the latest and quickest updates
Disclaimer:
All contents that I produce are for entertainment purposes ONLY and should NOT be construed in any way as financial or trading advice.  All trades that I will be writing about are purely theoretical and should NOT be construed as a real trade.