Bitcoin was extremely stable the last week after a rough bear market. News about institutional investors that planned to get involved in crypto came out and many calls for a positive 2nd quarter were made because of the ending tax season in the US and the historical positive figures for this quarter. This and the stabilizing price created the impression that the end of the bear market is near.
Just a few hours ago a huge green candle disrupted the sideway moving price and made every cryptocurrency rocket. Are we out of the bear market???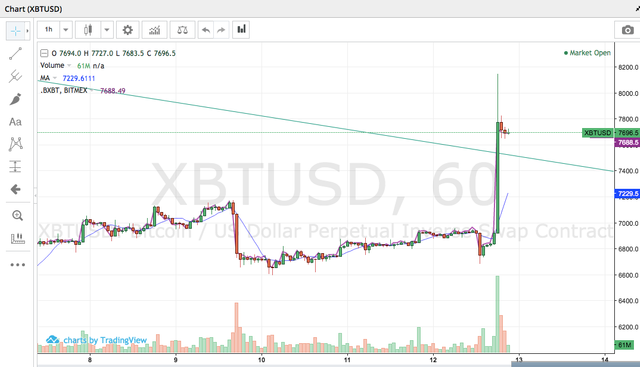 Wow, a nice big green candle!
The amount of short positions were at an all time high
Before the price shot up the amount of short positions were at an all time high. This means that more traders than ever positioned themselves to profit when Bitcoin goes down. Because the price went against their trade, many of the short positions got liquidated and this is done through buy orders. This created even more upwards pressure and made the price shoot up more than 1000 USD within an hour. A huge short squeeze was the result.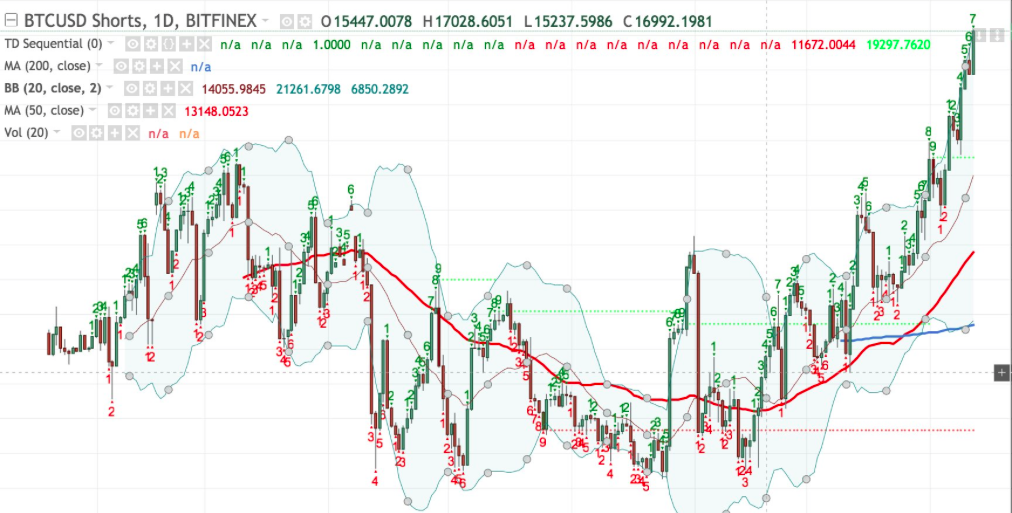 The amount of short positions was on an ATH, they all got REKT!
In the process more than 150 million dollar got liquidated. You can see the figures here:
Are we going up now?
This is a very hard question to answer. We didn't really break the downtrend line yet, but we are certainly heading in the right direction. Also, many short sellers just got rekt and lost a lot of money, some of them will probably be scared to short again. If the bear market is broken is not yet clear, but it is surely a big step in the right direction!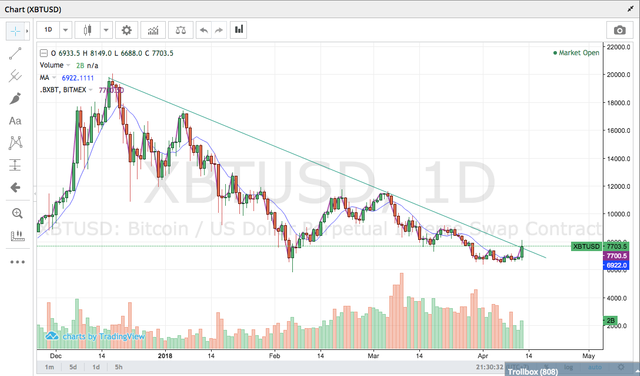 We are not broken out of the downtrend yet, but very close!
The power of HODLing
I want to give credit to Tom Lee credit for his bullish view that he shared a week ago. He said that most of the profit in Bitcoin is made in only a few days a year. When you don't HODL, but wait for signals you will mis these days and finally have a way lower yearly return. Today was a perfect example of his statement: