You might be noticing how some interesting personalities of the cryptosphere have all of the sudden become BTC maximalists. They are for all intent and purposes, FUDing the $atls bigtime. At face value, you might be tempted to think they are helping you make the right choice, but don't be so naive.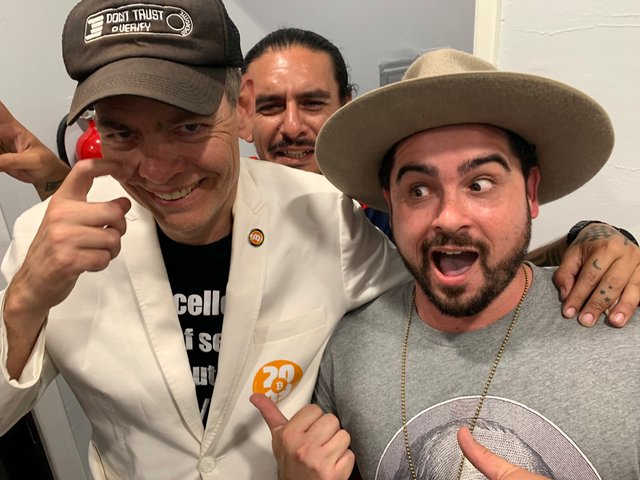 Yes, there are some personalities out there that really don't believe in $alts, but I promise you, it's a very small group. I suspect that everyone else is doing precisely what greed would inspire them to do, trying to get you to capitulate, so that they can get their $alts for cheap.
Some crypto personalities are being a little more reasonable, and actually giving us a good shakeup, but It's not always easy to buy the falling knife as they say. That being said, it's not a bad idea to begin to hedge your BTC positions into $alts that have proved themselves over and over. More so, because even if you can get them cheaper, the difference would not be that significant.

Am I saying that BTC is not going to climb higher? Of course not, and I do believe that the 40K is a complete reality. But again, we are talking multipliers here, and that's the point I'm trying to make.
Yes, I won't lie, I'm very biased, and a big chunk of my portfolio is allocated in STEEM, but using STEEM as an example. If we were to go back to a healthier valuation, one that mind you, seems to actually represent the value of this community, of this blockchain, we would be seeing a literal rocketship to the moon.
Simple math: If STEEM had a 100% profit run tomorrow, it would only mean an 80 cent STEEM more or less, and the elusive 10x gains that we all dream of, still would be under the all time high for STEEM at $8.43
As it's often said in this space, this is not financial advice, but chasing BTC out of your $alt bags, the ones you've carried for the whole duration of this bear market, is precisely how you lose big.
Again... pay close attention my friends.
MenO