The top 10 highest cryptos in market cap. It seems like all cryptos went down in price... just slightly.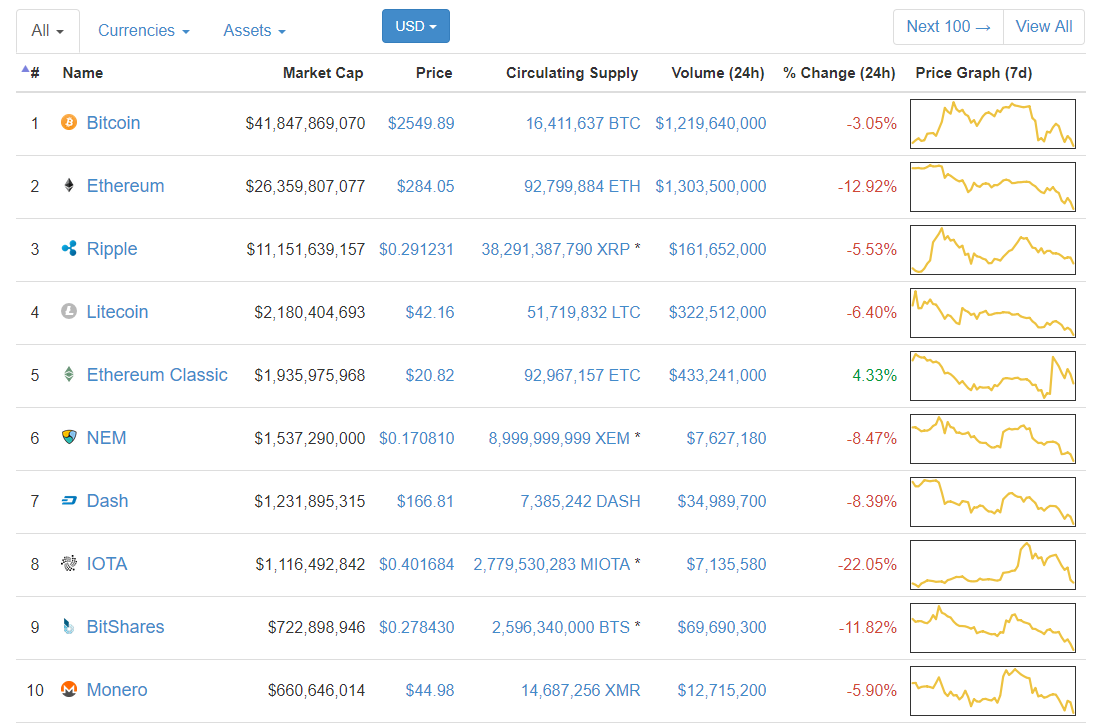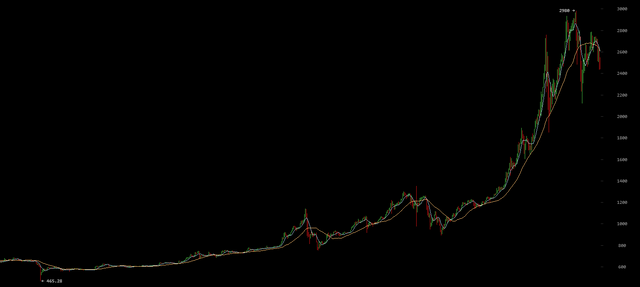 Something tells me that BTC might go below the $2,000 mark. The price is currently too unrealistically high, possibly a price correction in the next few months?
Might be a good time to sell some of your coins.