Do you like bitcoin and music? It's good to hear musicians writing music about bitcoin and other cryptocurrencies.
Bitcoins is getting so popular musicians are writing music about it. Very cool.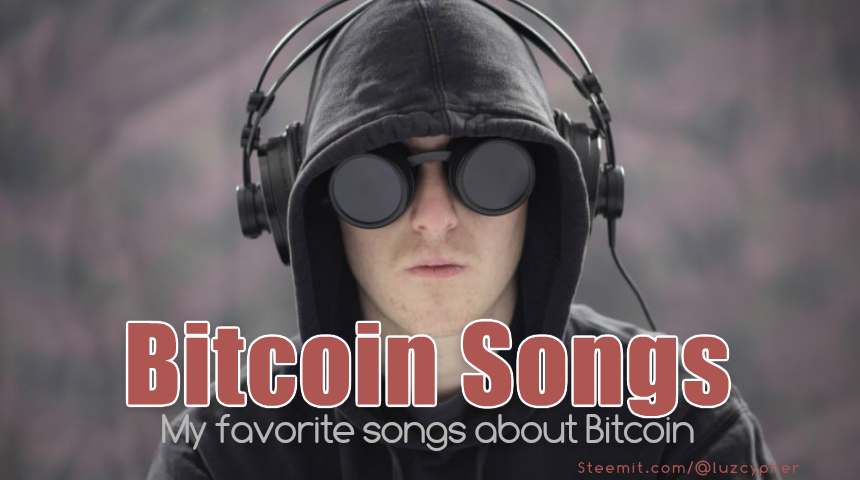 I was surfing YouTube the other day for music but I also search a lot of bitcoin related topics and I guess YouTube put two and two together and these songs started showing up on my account.
Check out my favorite songs about Bitcoin. The first one is a blast from the recent past made by some of my favorite Steemians for Steemit Open Mic Week 11.

---
Ode to Satoshi
by Bitcoins and Gravy
---
Bitcoin Song - Bitcoin ,Its Bigger Than Fiat!
by Renegade Investor
---
Welcome To The Blockchain
Toby + Decap
---
Bitcoin Girl
---
The Bitcoin Song (Parody of Jay-Z - Empire State of Mind)
by Jam Campos
---
All About That Bitcoin
by Naomi van der Velde
---

Some cool grooves, right? Hope you enjoyed them as much as I did and if you know of any other cryptocurrency or blockchain related music share it here in the comments below.
Steem on!


Learn more about Basic Universal Income here