Time: 9.15 A.M. / GM+2 / 27 Apr 2018 – Fri.
Market Factors
In April, bitcoin price has appreciated an impressive 40%, and the bullish trend may well be resumed after the healthy correction, as the price is sinking to lower levels, which look more attractive for opening new long positions. The industry fundamentals look much healthier, when the market has survived all the regulatory mess at its early stages.

There is a lot of positive momentum as far as Bitcoin is concerned. Even though the price is struggling a bit right now, we are convinced things will keep improving and this recent price rise will cause a lot of speculation and confusion.

Bitcoin price showed signs of bearish as the market became overbought after hitting the high of April at 9.767K, as we expected in our post / 572 / to tests the critical support at 8.643K. But the bullish trend remains intact as we wrote in our previous post. The reason why bitcoin price bounced bullishly after testing 8.643K level yesterday, supported by the EMA50.
Technical
In our previous post / 574 / we had forecast the trading range will be between 8.350K and 9.185K. The intraday high was 9.320K and the low was 8.665K.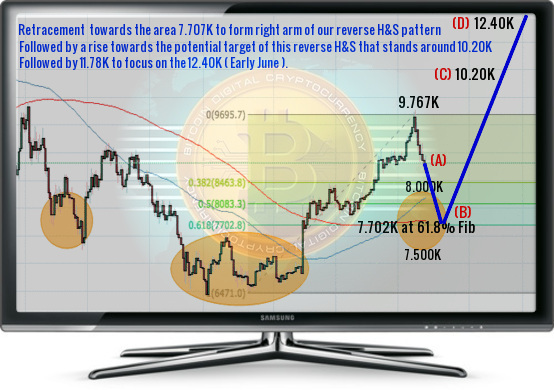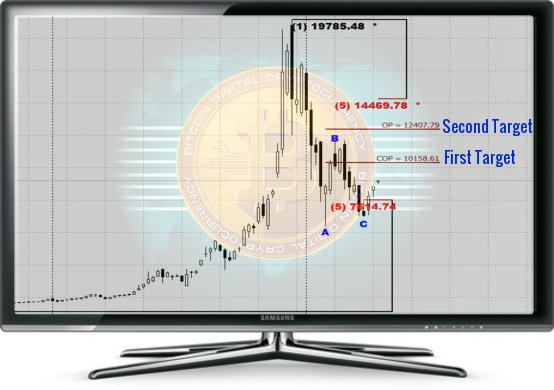 Note; Clear breaking of 9.911K will cancel our scenario regarding the reverse H&S.
Sentiment
Based on the above, the trend for today is slighty bullish and as the current 1D candle cohesion resembles the 13-17 April sequence with mirror candles ending up with a strong bullish run (RSI = 56.682, MACD = 273.500), a swingy move between 8.643K and 9.400K for today is expected and most likely our current reserve H&S will work.
Support 1: 8643.000 level.
Resistance1 : 9400.00 level.
Support 2: 8350.000 level.
Resistance2 : 9767.000 level.
Expected trading for today:
is between 8643.00 and 9400.00.
Expected trend for today :
Slighty Bullish.
Medium Term:
Bullish.
Long Term:
Bullish.
The low of 2018:
5947.00.
The high of 2018 (BitcoinTrader's Year):
13660.00 level / Expected.
The high of 2019 (Bitcoin Holder's Year):
25000.00 level / Expected.

Remember in order to qualify for a @steem-bounty reward
/ Project by @knircky & @famunger /
You must write a comment to the this post.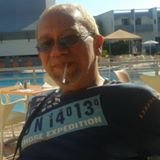 YOU SHOULD NOT TAKE ANY MATERIAL POSTED ON THIS BLOG AS RECOMMENDATIONS. TO BUY OR SELL BITCOIN OR ANY OTHER INVESTMENT VEHICLE LISTED.
Writing a series means playing a long game,
investing considerable time and effort up front in
hopes of considerable returns down the road.
I'm so proud of my little blog, and so grateful to all of you
for support to keep it going.

If You are New in Trading  --> Read Trading Education Center / Volume I.
What You Know About --> Fibonacci Retracement in Trending Market.