Time: 8.22 A.M. / GM+2 / 14 Apr 2018 – Sat.
So the jump was done due to the bullish reversal on March 30 as our forecast on / 556 / when we wrote:
The swing between 6.49K and 7.12K will take end and the trend will become bullish around 12-15 April as I am expecting a pretty upside move.
The question now is what after the jumb?!
Market Factors
Supporting the upside move at this moment are:
The current geopolitical tensions between the United States and Russia amid a potential military intervention in Syria, because the fear drives investors away from higher-yielding assets as they flock towards safer assets, such as gold and crypto as US President Donald Trump has ordered precision strikes targeting Syrian President Bashar al-Assad's chemical weapons capabilities, in conjunction with and Russia claims chemical attack in Syria was "staged and directed by UK".

The expected selling pressure due to U.S tax payment deadlines seems to have abated.

The ratio of short trades versus longs in Bitcoin have been at extreme levels and, as buying increased, the shorts got liquidated, causing a squeeze.

Sowa Labs, a subsidiary of Germany's second largest stock exchange Börse Stuttgart, will release a cryptocurrency trading app ( Bison ) later this year, according to the app's website.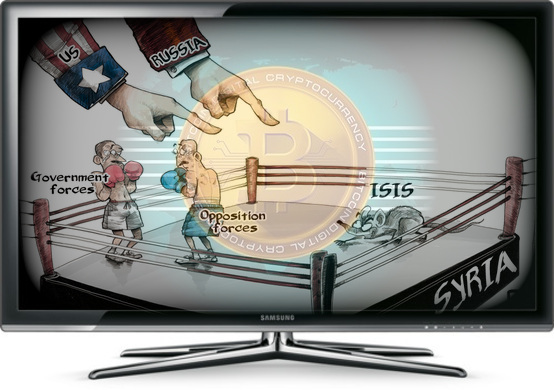 Cartoon Source
Technical
In our previous post / 561 / we had forecast the trading range will be between 7.38K and 8.26K. The intraday high was 8.24K and the low was 7.76K.
And as our prediction in last post:
"A swingy pattern might be formed soon between 7.38K and 8.26K but bitcoin could resume trading on fundamentals.."
We still believe, a ping pong move between 7.38K and 8.26K will start soon.
Bitcoin price hasn't seen more than 5 green daily candles in a row since the reversal, while it seems as though 6.49K is going to hold in the long run, would it be smarter to wait for a pull back from here to around 7.3K region before taking long positions.

Keep an eye on the momentum indicator. It's in the process of forming a higher swing high as we'd need to see a series of higher price-swing highs and lows to can see another surge higher.
Sentiment
The trend is bullish as long as we are above 7.38K but a swingy move most likely start and the price might move towards 6.95K - 7.38K area by Monday before the next surge towards our next target located at 8.643K.
Support 1: 7380.00 level.
Resistance1 : 8260.00 level.
Support 2: 6950.00 level.
Resistance2 : 8643.00 level.
Expected trading for today:
is between 7380.00 and 8260.00.
Expected trend for today :
Bullish.
Medium Term:
Neutral.
Long Term:
Bullish.
The low of 2018:
5947.00.
The high of 2018 (BitcoinTrader's Year):
14000.00 level / Expected.
The high of 2019 (Bitcoin Holder's Year):
??? The new all time high is expected.

Remember in order to qualify for a @steem-bounty reward
/ Project by @knircky & @famunger /
You must write a comment to the this post.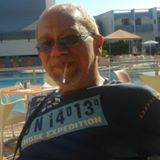 YOU SHOULD NOT TAKE ANY MATERIAL POSTED ON THIS BLOG AS RECOMMENDATIONS. TO BUY OR SELL BITCOIN OR ANY OTHER INVESTMENT VEHICLE LISTED.
Writing a series means playing a long game,
investing considerable time and effort up front in
hopes of considerable returns down the road.
I'm so proud of my little blog, and so grateful to all of you
for support to keep it going.

If You are New in Trading  --> Read Trading Education Center / Volume I.
What You Know About --> Fibonacci Retracement in Trending Market.