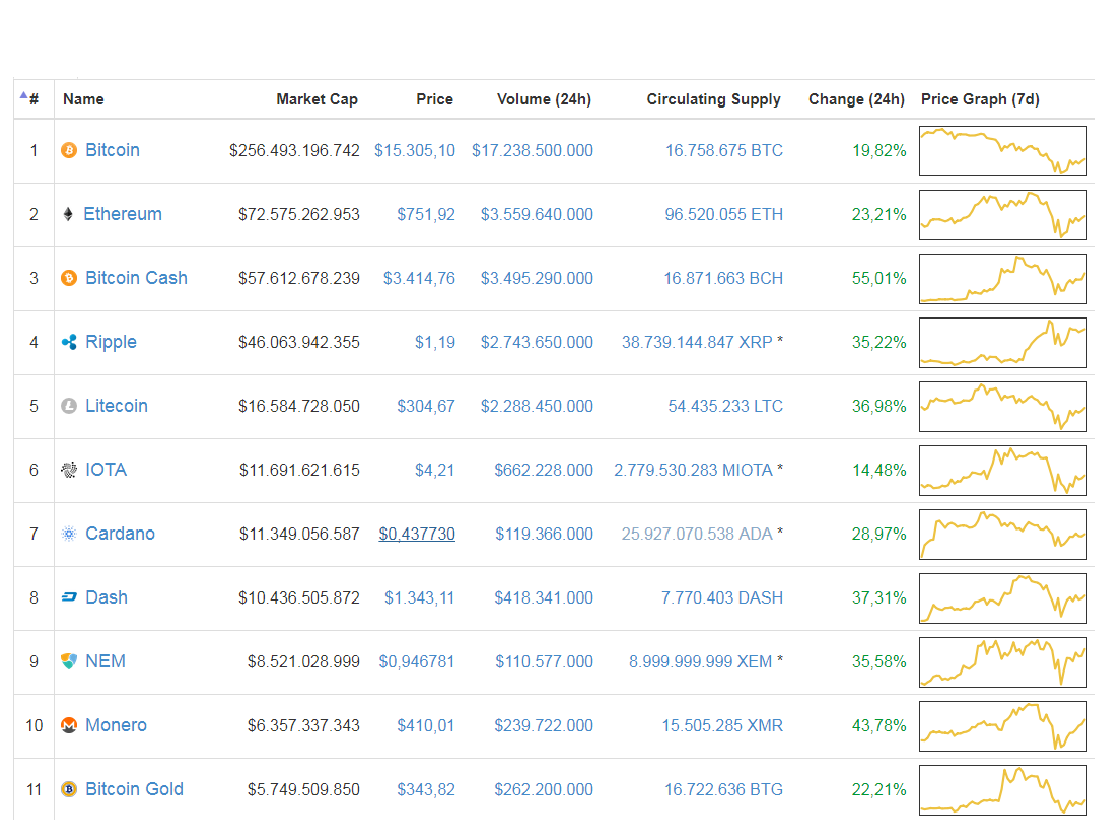 My attempt to explain yesterday's dive
There came a really bad day for crypto as we witnessed 90% of the top 200 coins take a huge dive of 20% - 30%.
Everybody started panicking. My feed was full of panic and fear. Trading platforms crashed (once again!). Everybody started talking about bubbles and stuff. A lot of panic selling took place. Needless to say, some of us took advantage of it and enjoyed it.
See, everybody kept mentioning how the price of BTC dropped! And I was just sitting here, thinking what its price was last summer! Did everybody forget how BTC exploded this year? Sometimes I feel like we're just a little bit spoilt by BTC. We've got used to it skyrocketing continuously.
I also kept thinking how the whole cryptocurrency market capitalization has grown much bigger within the past few months! Tons of altcoins have skyrocketed this year! Yet, there's a lot more to come. The cryptocurrency market capitalization equals roughly 0,6 trillion USD at the moment, while all bank currency in circulation around the world equals approximately 2 quadrillion USD. That said, I strongly believe the whole crypto thing is something entirely new and there's definitely ground for exponential growth within the next years. Yesterday's dive was big but still the whole thing is much bigger than it was months ago.
I believe that apart from the current difficulties concerning BTC transactions, another factor that probably contributed to this panic selling is the fact that Charlie Lee (Also known as coblee, creator of Litecoin, Cryptocurrency Enthusiast, Ex-Director of Engineering at Coinbase) stated publicly that he sold all his LTC so that he won't be accused of trying to manipulate LTC's price with tweets for his own benefit. I suppose that many LTC holders perceived this news as a warning and went into panic mode thinking that the creator of LTC can't be making such a terrible decision after all. However, I am of the mindset that the guy did the right and ethical thing.
Furthermore, people will definitely want to go shopping given the fact that we're just two days away from Christmas! I think it's only reasonable if people sell some crypto these days. Everybody wants to buy presents for their loved ones or provide for the family table in order to share special moments with people they love. After all, it's the time of the year when all of us share more and spread more love.
In conclusion, the combination of those 3 primary factors mentioned above is the reason we witnessed this dive yesterday from my humble point of view. No need to panic! It's just a Christmas gift for everyone of us involved in these things! Buy some more cheap crypto now that you still have the chance!
Highest Regards
@lordneroo
**screenshot taken from coinmarketcap.com