Yes. Whenever the supply of something increases, the value decreases.
The thing you need to keep in mind though is that supply is not the only force acting on the price.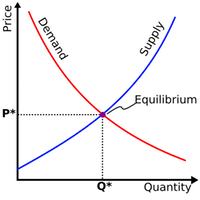 Price is determined by supply and demand. The more that people want something, the higher its demand. If more people want something and the supply stays the same, the price will go up.
So yes, because 1800 Bitcoins are produced every day, if the demand stays the same, the price will go down. But if demand increases, the price might stay the same or even go higher.
---
Thanks for your question! If you have any questions for me let me know in the comments, if I answer your question in a post, you will get half of that post's rewards!
Use the tag "solvemyworld" in your posts about solutions to problems, life hacks, tips or advice for a better life. When you do, I'll give you a free upvote!