Today's question comes from anonymous.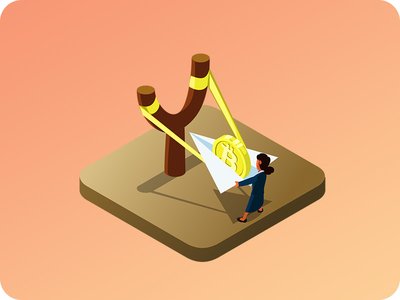 I'm going to assume that you already own some bitcoin or ethereum.
First thing you need is the address of the person you are sending your funds to. This is a long string of letters and numbers that represents their wallet. For example 15aSKgMDpTLM2EQR63UkuFn6pvH643GhAV for bitcoin or 0xEd0754127E7022da28827fA1aC555BDfC85808b0 for ethereum
From here it depends on where you have your bitcoin or ethereum stored. There are four main places that your funds could be stored.
Paper Wallet - The key to your wallet is written down somewhere.

Hardware wallet - The key is stored on a secure device. (Trezor, Ledger, KeepKey, etc)

Software wallet - The key is stored on an app or a website. (Coinbase, Jaxx, etc)

Exchange - The key is stored by an exchange and they promise to give it back to you when you need it. (Bittrex, Binance, etc)
A paper wallet is the most secure way to store your funds but when you want to send it to someone you will need to take your private key and but it into a hardware or software wallet to send the funds. (How To Send Bitcoins From A Paper Wallet | 99 Bitcoins (https://99bitcoins.com/know-more-send-from-paper-wallet/))
Sending from a hardware wallet is as simple as plugging your device into your computer, opening the app on your computer, clicking send, and entering the amount as well as the address you are sending to.
Sending from a software wallet is even easier, you just log into your account or app, click send, enter the amount and their address.
Sending from an exchange is pretty much the same as a software wallet. They will usually charge you a withdrawal fee though.
Thanks for your question! If you have any questions for me let me know in the comments, if I answer your question in a post, you will get half of that post's rewards!
Use the tag "solvemyworld" in your posts about solutions to problems, life hacks, tips or advice for a better life. When you do, I'll give you a free upvote!