[ROAD TO ONE BITCOIN] A new day, a new update! (Friday, 19 October 2018)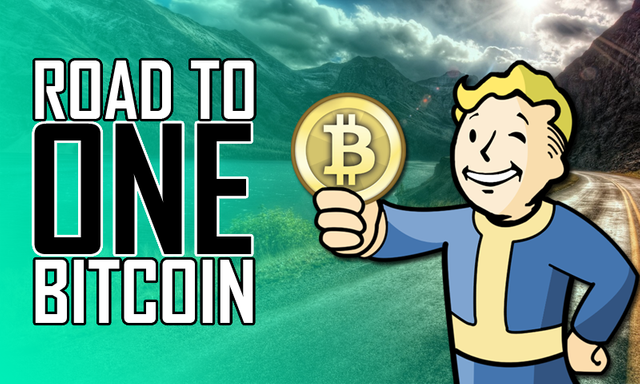 Friday, 19 October 2018

7 Day Bitcoin (BTC) Price Chart - Source: CoinMarketCap.com
---
As promised yesterday, I have returned with another daily update of my journey. There's not a lot to talk about today as there are no major news in the market. My focus for today and the following days is to slowly put together a nice, easy to read and informative, useful format for my daily updates. Not only sharing my holdings with you, but also keeping you up to date with the price movements of Bitcoin, sharing important news in the near future, and working hard on making this content as enjoyable as I can for everyone.
If you would like to know how my journey started, where I am today, and what my plans for the future are, please read ROAD TO ONE BITCOIN !
---



| BTC YESTERDAY | USD YESTERDAY | BTC % INCREASE | USD % INCREASE |
| --- | --- | --- | --- |
| 0.00349575 | $22.56 | 3.79% | 3.28% |
I am receiving daily compounding interest on my FreeBitco.in wallet balance at a rate of 0.0109589% per day or 4.08% per year. Also I am claiming the faucet for more Bitcoin every hour - that's very important, and trust me, every little bit counts!


You can also join the FreeBitco.in faucet website and start working towards increasing your Bitcoin earnings as well... just follow my referral link HERE if you'd like. Thanks!
---
Please keep in mind this post is still a work in progress. Everyday, I will be working to add more content and share more insights into my journey as well as more strategies that you can also use yourself. This is not the final format of this daily update. Thank you for understanding!