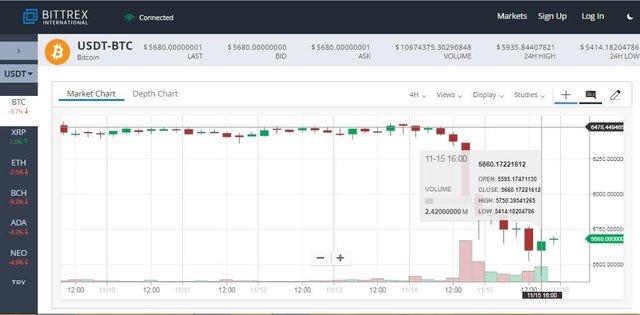 Hello friends. I want to share my thoughts about who is actually on the market of exchange of coins. At this time, pay attention to such people who call themselves analysts. I certainly will not talk about their dubious professional training. But the guys started playing, and their analysis skills were transferred to real operations ... But now it's not about that ..
Most likely, someone who is sometimes interested in events or news about coins, heard from "analysts" that Bitcoin will never fall below $ 6,000, since this is the level of the cost of mining the coin. But then what happened yesterday. Is all the mining stopped and Bitcoin ceased to be created? No, they just decided to work at a loss. After all, the price of a bitcoin coin was at the level of $ 5,400. Nothing happened, as coins were mined and mined. All these statements by analysts were made specifically to stir up the interest of naive people and encourage them to make a profit. This is a kind of provokotary who "shout out" their data to lure illiterate people.
Be careful trusting such people. As a rule, they will always win, and you follow their advice in the loser. Investing in coins is not an investment. This is a game like a game in a casino or a betting game ....