Crypto Analysis - March 16, 2019

It's a fun day Saturday in the crypto world!
Happy weekend everyone! ☺
Crypto market is continuously increasing. Are we expecting another bull run soon? There is a $5B USD increase in market cap today from $135B USD yesterday it is now Market Cap: $140,706,353,352 • 24h Vol: $33,589,534,776 • BTC Dominance: 50.6%. Keeping my fingers cross! We can also see that the price of Bitcoin increased by $100 USD today from $3900 USD yesterday I am happy to see that it is now $4000 USD.
Both Steem and SBD also is on the upward trend today from $0.46 USD now Steem is at $0.47 USD. And SBD also increased from $1.07 USD to $1.08 USD.
We are all keeping our hopes high, with how the crypto market is acting. Will the 2018 bearish trend end this 2019? Will the prediction that Bitcoin will reach $23,500 USD by the end of 2019 will come true? With this news and predictions, I will stay positive and HODL!
---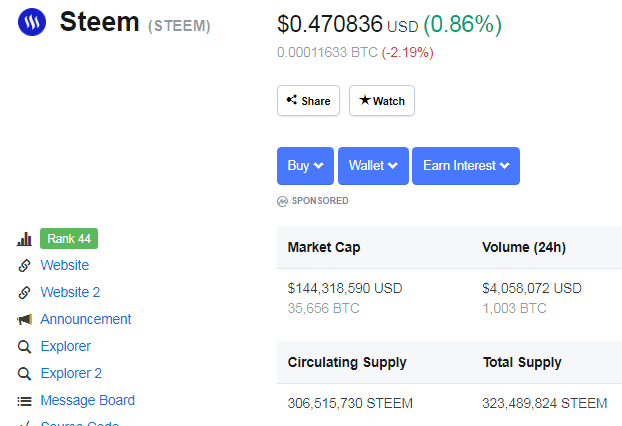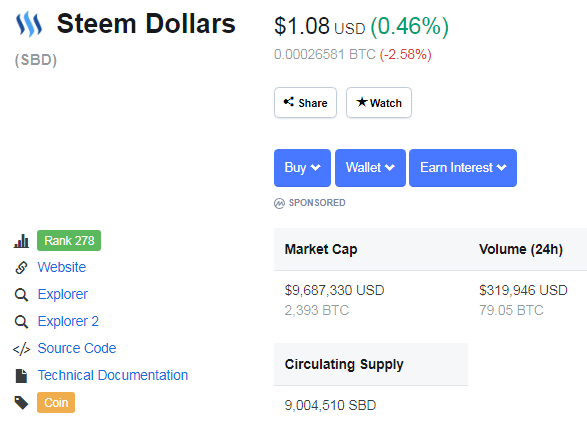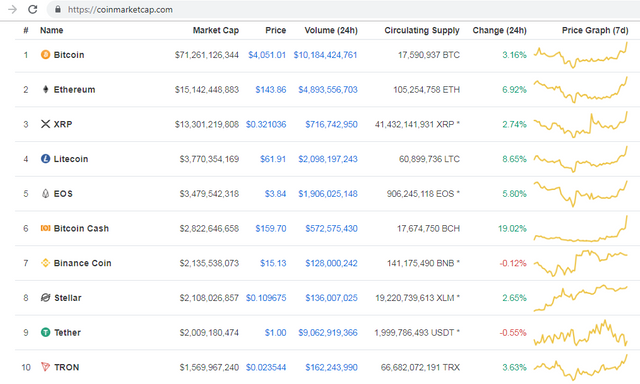 Source
---