Dear Steemians,
after a long preparation of nearly 180 days after my registration on this platform i am about to drop my first article by introducing myself and leave some thoughts on the current cryptocurrency-situation and why this bear market could be seen as big chance of getting deeper into crypto- and blockchain universe.
So some short information about myself: my name is Alex, i'm 23 years old and from germany. So if there are any linguistic defects i hope you let me get away with it!
Altough i bought my first BTC nearly a year ago my knowledge about the technology bitcoin and co. are based on is...lets say expandable.
This is caused on the intention i bought my first cryptos for.
As a smart way to multiply my money in a short time.
It was spring 2017 and the first time bitcoin was really present in mainstream media.
The prices jumped from high to high and the whole crypto market was in an incredible speed.
I didn't want to miss the train so i decided to join the market - even if i didn't know which direction this train was going (moon I hoped).
I bought my first Altcoins by some shallow knowledge, but the rising prices confirmed me in my decision. I had "success" in just a couple of weeks with my investment so i didn't see any reason to go deeper into materia.
I just knew it will be a new way of financial interacting without banks. Digital money with a fixed supply, based on peer-to-peer. Everything above that wan't necessary for me and if somebody critizised my investment i showed the charts to him and the case was closed. I was happy just by standing on the side of the pitch seeing my team winning. So it worked like that until january and suddenly i had to reopen this case. As fast as the prices reached record highs, they started to drop in an horrific speed and by watching some analysis-videos on youtube I realized the mood has changed. "Seems like the bubble popped" I sometimes thought to myself and the first doubts came about me. So I started to investigate what was happening to the market and why the prices started to drop that much.
I couldn't call my bank to ask (but they called me wanting to know why I transferred money to austrian exchange - they had the fear I could try to avoid taxes even if i am student and income is taxfree - what a service!)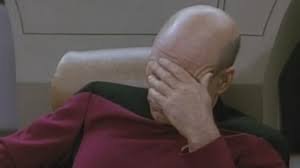 I started my reasearch by reading some articles about financial markets, trading and basic knowledge about investing in something. I took a look at the charts of investment alternatives like gold or stocks and realized:
Damn! I probably missed the perfect exit. Can prices ever reach all time highs again?
Well, I realized no one could answer this question that easy and experts predicted everything from some bucks to a million per bitcoin. That didn't seem trustful to me so I started doing my own predicitons:
By understanding blockchain and trying to figure out it's potetial to change our societies and the way our economy works. I don't want just to be an investor anymore, I want to be an early adopter and supporter to that innovation. And because there aren't any bitcoin headquaters which promote and secure their product, it's success is based on the crypto community and the developers trying to find solutions to current problems. As more I read and understand about bitcoin and blockchain itself, as more confident I get about its bright future.
I finally realized it's not about earning your lambo in an easy way, it's about changing society and starting a digital revolution. I still can't make any prediction about the price of bitcoin short- and midterm, but I became aware of its worth. And long term, although I am definitly no investment expert, I became a permabull. Not by analysing some charts, but by understanding it's worth. And this worth, instead of the price, can't get pulled down by speculators or traders...
I think it's time to find an end and finish my first article on Steemit. This was the first time I wrote down my thoughts about crypto and blockchain as well and I hope it wasn't annoying stuff which you read here 100x before. I hope you enjoyed reading and wish you all the best!