The bitcoin price yesterday found some volatility long missed as we broke yearly lows and out of many triangles many TA bitcoin guys had drawn.
The RSI went below 18 something that had never happened before, or so I thought.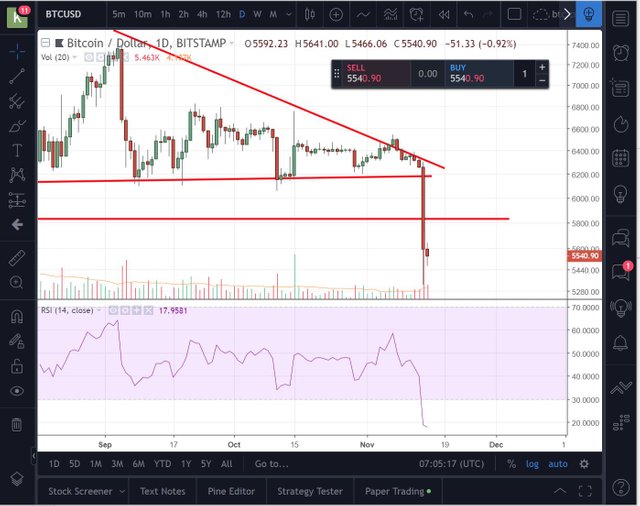 Actually, an RSI below 18 happened once before in the last big bear market that lasted from January 2014 to the summer of 2015.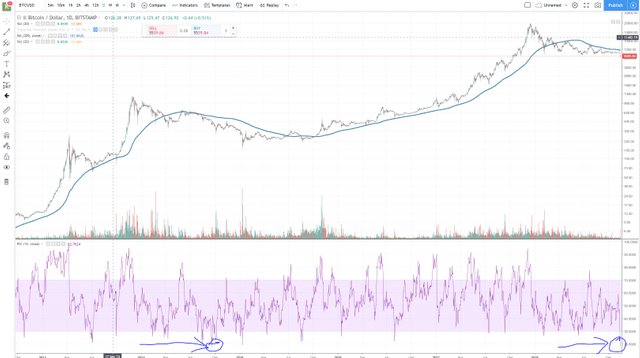 This happened Sept 19 2014. The price of Bitcoin was around $400.
What happened afterwards
Bitcoin went down over 50%. The lowest price recorded on bitstamp was around $150.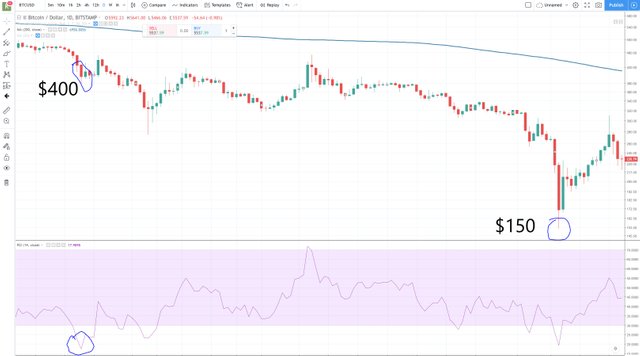 But it basically found a bottom above 200 after rebounding from that capitulation.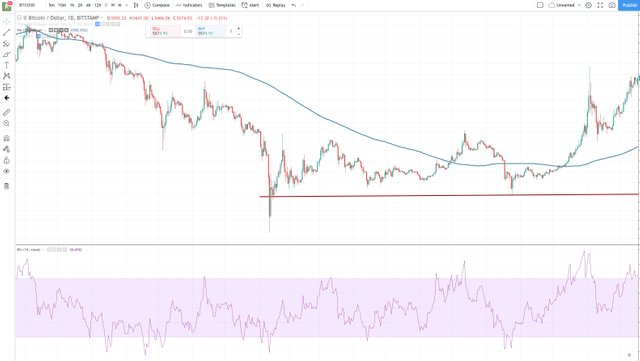 So basically we dropped another 50% of the price before finding our bottom. If this repeats we should see bitcoin around 3000 this time around.
This is not statistically relevant
This only happened once before, so I doubt it makes sense to draw conclusions from this. What we do know is that the price can go lower even if we are oversold this much. But let's not be surprised if it does happen again.
Join the Club!
We have built a new service that will help you get upvotes using your own SteemPower.

Sign up here: https://steem-bounty.com/services/vote-club
Vote for our Witness
Thank you very much for your attention and we hope you will vote for us as witness!
In order to do so you can go to:
https://steemit.com/~witnesses

And enter the "steem-bounty" account into the text field and click vote.
Or use steem-connect to vote directly for us as Steem witness!