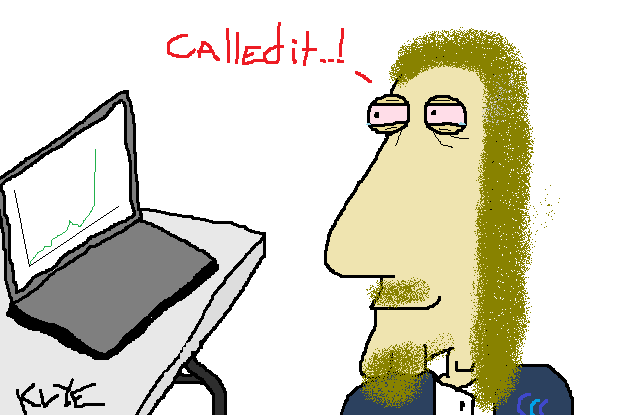 Years ago I remember telling people about a somewhat possibly disruptive digital asset known Bitcoin, and that in a few years it could very well be worth thousands or tens of thousands a piece. Most thought I was a raving lunatic (which I am) but lo and behold my faith and somewhat under-educated prognosis of the future situation of the Bitcoin price has come to reality. It's weird to think that a few years back I was more than eager to spend 0.04 BTC for a pizza meal of kings.. Which looking back on it was WILDLY costly..

Oh well, can't play "what ifs" in crypto!

( A recent screencap of the BTC/CAD prices - stolen from google )
The Future of Bitcoin & Other Great Digital Assets
While Bitcoin was the first of it's kind and a wonderful proof of concept to say the least the truth of the matter is far more advanced crypto-currency now exists.. Take STEEM for instance! We're at a very interesting point in the progression of decentralized digital assets with the average consumer now starting to sniff around or attempt to understand the concept. Even my damn near 70 year old grandmother actually asked me about "this Bitcoin thing" which allowed me to explain to her the concept and later in the conversation what STEEM was about.. It's almost as if a shift of consciousness is happening before us.
The exciting and terrifying part about all of this is with this explosive growth there is always the chance of an equally destructive deflation of markets. The "big dogs" have put some of their weight into the pool and that's why you see the rise is what I reckon. Only takes a few true whales to step out the pool to see an exponential fall of price.
Can't say for certain the what the future of Bitcoin or any crypto-currency holds.. But if it continues as it has in the past I'm certain we'll all be driving around flying Lamborghini in the near future. Or of course anyone all in on crypto like myself could be living in cardboard.
Safe Havens & Stickin' it to "the Man"
The cryto-currency assets are a GREAT tax haven, way to exchange wealth and way to hide wealth from governments or deranged ex-wives. My hope is that the government tax farmers realize they are up against a beast that cannot be stopped and don't try to regulate the shit out of all of it. Personally I found a way to not have to play into the central bankers bullshit game, crypto is certainly a way to get against that sect of tax/debt farming pricks.
Take err easy and keep your stick swinging till next time!
---